the five laureates announced for 2022 awards
The five laureates awarded the Praemium Imperiale have been announced, including Ai Weiwei for his contributions in sculpture, and SANAA founders Kazuyo Sejima and Ryue Nishizawa for their contributions in architecture. The other winners are Giulio Paolini in the category of Painting, Krystian Zimerman in the category of Music, and Wim Wenders in the category of Theater or Film. 
The global prize is awarded annually by the Japan Art Association, and has become a mark of the arts since its inauguration in 1989, with this year being the prize's thirty-third edition. All laureates are selected from lists submitted by 'international advisors' from a variety of countries. Each of the five award recipients have been granted a prize of $15 million yen (over $100,000 USD).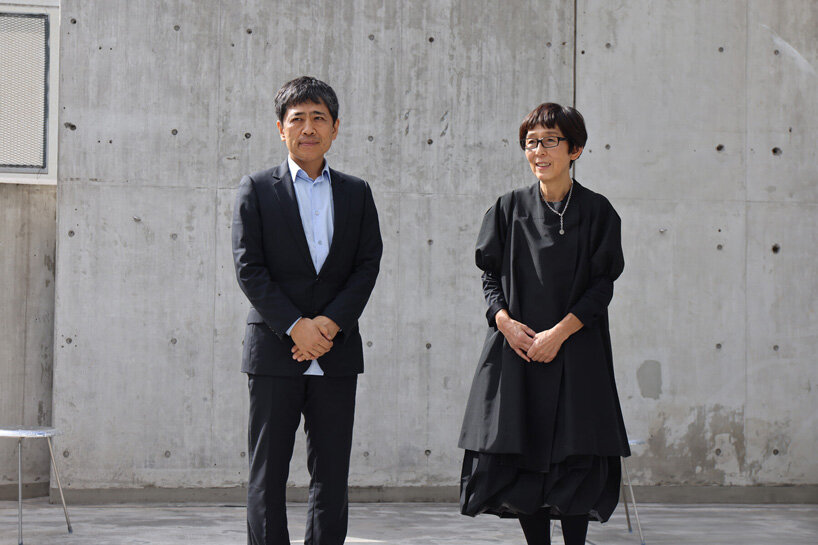 ryue nishizawa and kazuyo sejima at TOTO GALLERY・MA exhibition opening (see here)
image © designboom | header image: La Samaritaine © Simón García
ai weiwei and sanaa: winners of sculpture and architecture
SANAA co-founder Kazuyo Sejima had worked for Toyo Ito, himself a 2010 winner of the Praemium Imperiale Award, before beginning her own practice in 1987 where she employed Ryue Nishizawa — still an architecture student at that time. The two founded the renowned architecture firm SANAA in 1995 and have since realized a vast collection of masterworks. These include the New Museum of Contemporary Art in New York, the Louvre-Lens Museum in France, Grace Farms in Connecticut, and the Samaritaine renovation in Paris. In 2010, the duo was chosen as the laureates of the Priztker Prize.
Meanwhile, Chinese artist and activist Ai Weiwei was celebrated for his project Remembering (2009) which honors the 5,000 children who died in the 2008 Sichuan earthquake due to poorly built schools. Awards officials comment that his work is 'driven by an indignation at the injustices he sees around him.' The artist notes in the film: 'My vocabulary has no taboo.'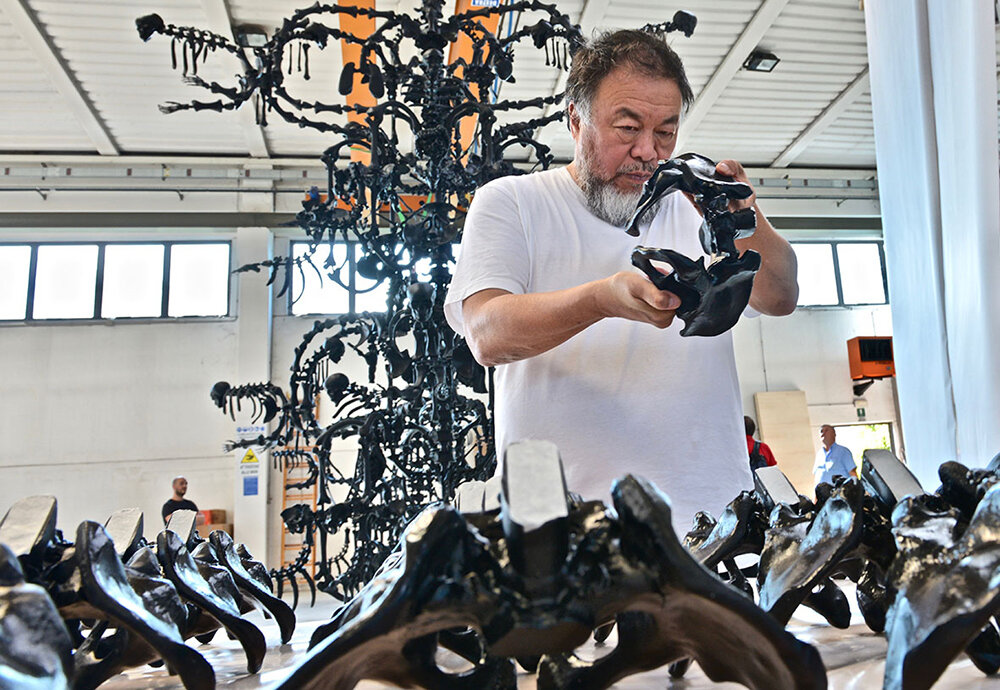 ai weiwei exhibits colossal glass sculpture of bones and viscera at roman national museum (see here)
image by Daniele Peruzzi
the praemium imperiale art award
Kazuyo Sejima and Ryue Nishizawa of SANAA join a legacy of architects who have won the Premium Impaeriale award in the past, including Frank Gehry, Renzo Piano, Toyo Ito, Zaha Hadid, and Kenzo Tange. Meanwhile, Ai Weiwei joins winning sculptors James Turrell, Antony Gormley, Issey Miyake, Lousie Bourgeois, Christo & Jeanne-Claude, and Richard Serra. The complete list of laureates totals to 168 since the award's inauguration over three decades ago.