Seletti's New retail concept at Maison&Objet 
Italian pop brand Seletti returns to Maison&Objet with a new retail shop-in-shop concept, displaying the brand's new collections. From September 8 to September 12, 2022, Seletti invites design enthusiasts to enter its flashy world at the Villepinte fairground, enlivening as a corner shop that resembles an actual Seletti store. 
A brick-like pattern wraps the facade, and tents top the windows that double as showcases. Through the openings, visitors can take a look at the new collections and feel like they are in a real Seletti store. A black and white checkered flooring welcomes the guests to the interior. Modular pieces of furniture such as platforms and bookcases take over the inside. Covered in a black and white striped graphic, they color-match the brick facade and combine with the floor to create a subtle kinetic illusion. The signature 'cloud' wallpaper encases some sides of the decor and adds an appealing juxtaposition to the otherwise monochromatic interior.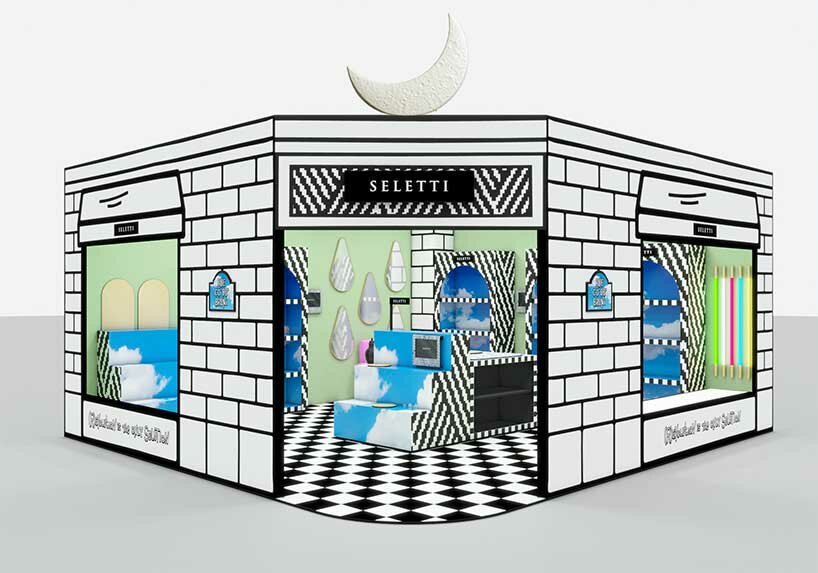 all images by Seletti 
enlivening seletti's world in retail shops
On the occasion of Maison&Objet Fall 2022, the Italian brand surprises with its new retail shop-in-shop concept, which can be applied in upcoming retail projects. The idea is a modern twist to the conventional store concepts, encouraging customers to join in a unique retail experience, becoming themselves 'official dealers'. The concept, which is created and designed by BBMDS design studio, allows the customers to immerse themselves in the Seletti universe and check out the new collections. 
Various collections from Art de la Table to Diesel Living with Seletti, up to TOILETPAPER HOME, BLOW by Job and Seletti, and the Hybrid collection can be unveiled within every retail store by using the modular bookcases and platforms, accompanied by intricate patterns. 
'France is one of our most important markets, and we are very happy to be able to come back to Maison&Objet after these complicated years', says Stefano Seletti, art director of the company. 'It is a privilege for us to strengthen our relationship with or French customers and also to be able to meet the international audience which usually gathers in Paris at this time of the year, showing them all what is new in our catalogue and sharing with them the enthusiasm to be here again!'.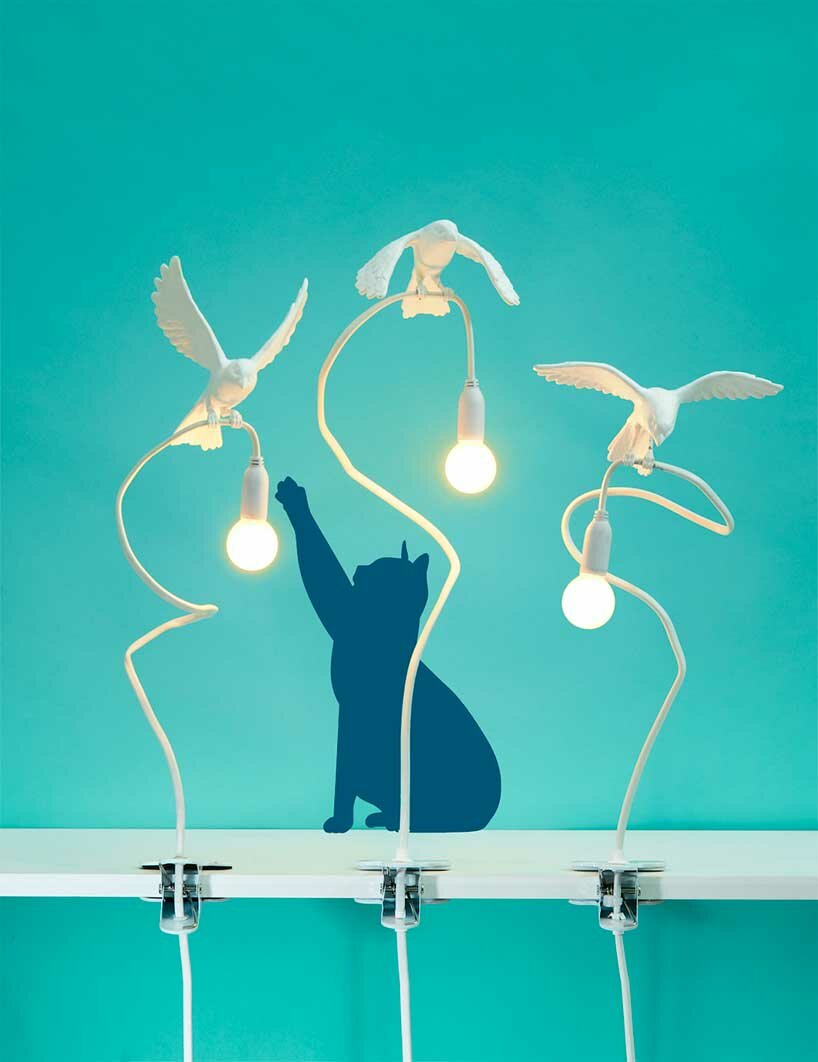 Sparrow lamp by Marcantonio presented at Fleux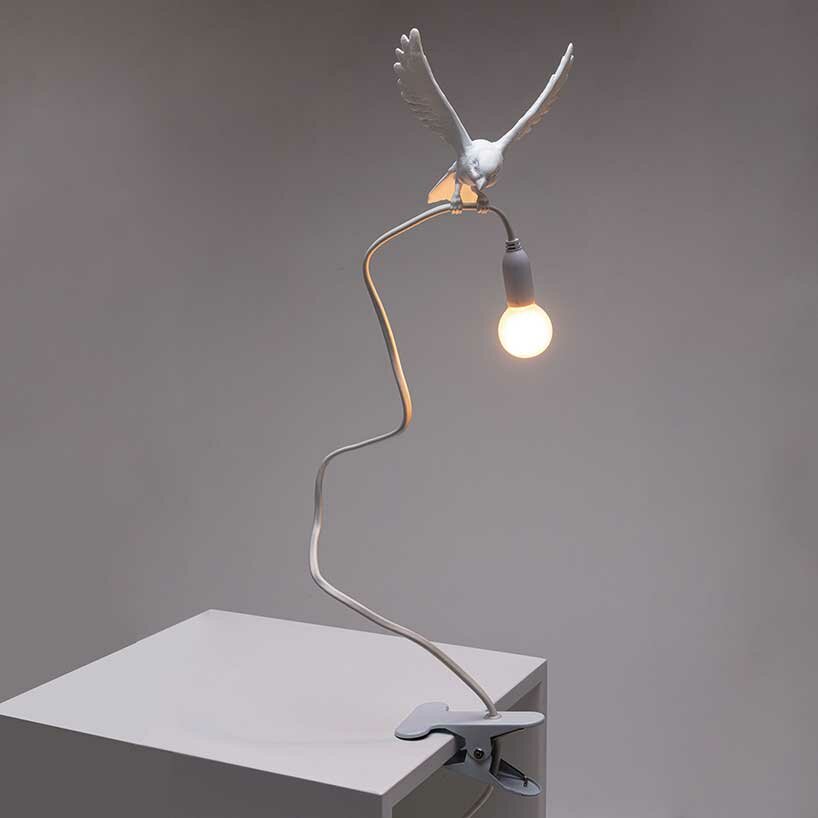 Sparrow lamp by Marcantonio presented at Fleux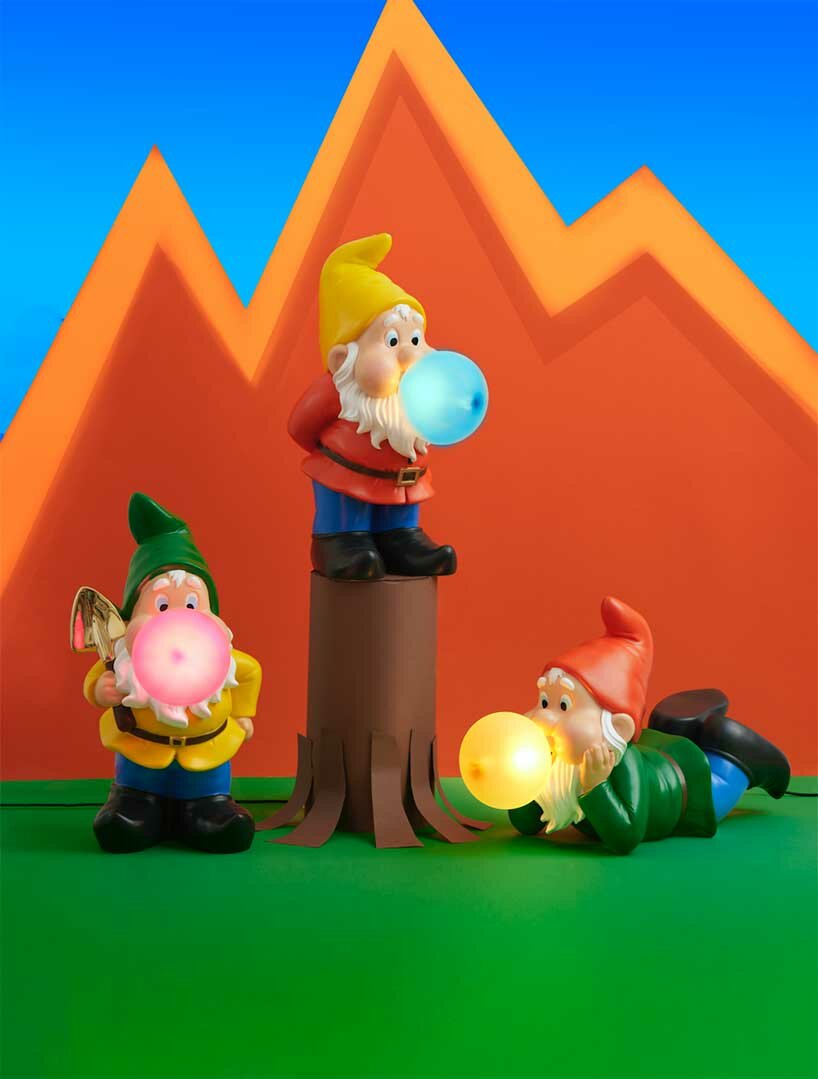 Gummy lamp by Uto Balmoral at Printemps
project info:
name: New shop-in-shop concept at the fair
brand: Seletti
presented at: Maison&Objet 2022, Paris
dates: 8-12 September
christina petridou I designboom
sep 07, 2022