Integrated bezels and band is new to casio g-shock
Casio has developed smartwatches for its GA-B001 series by molding the bezels of the watch with its band and four fine resin materials and by connecting them to a smartphone via its dedicated app. Structure-wise, the user can see the curved fulcrum of the band closer to the case, the glass bonding structure that reduces the volume of the lug part, and the dual LED light for the dial and the LCD backlight. The design consists of separate upper and lower bezels, both attached to the band, and gradation is applied to the skeleton resin to give it a cyber look. The built-in Bluetooth functionality used with a dedicated app links the watch with the user's smartphone to show the information about the watch and notify them of the updates.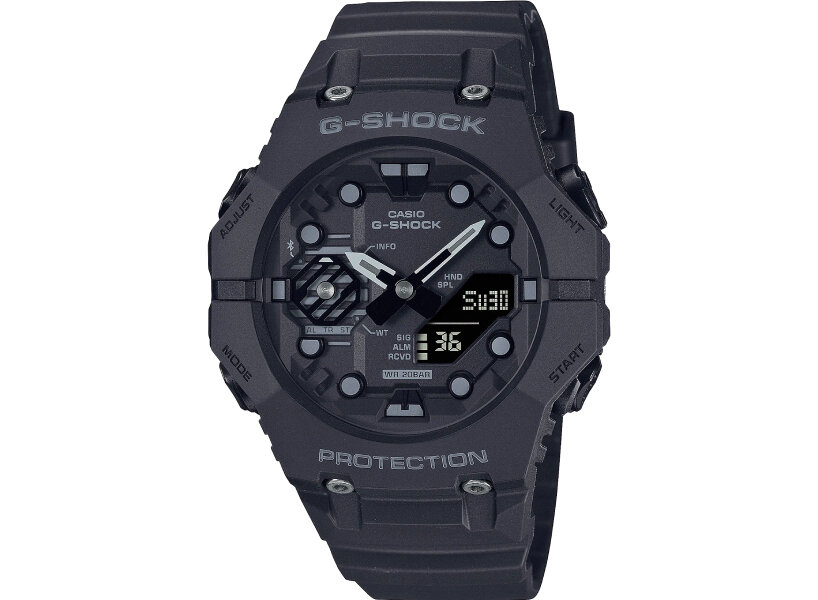 images courtesy of Casio
Spacecraft elements for the watch's design
Casio writes that it focused on attention to detail through the watch's elements. Spacecraft inspires the geometric-shaped dial with its rivet-motif round index and a digital display lined up with an irregularly shaped liquid crystal. Instead of numbers, shapes inform the users of the time. The company thought of a gateway to the virtual world and did so by retaining the watch's matte black and accentuating it with red and stark blue-green. The company also believes that the new design makes the bezel-band silhouette looks sharper. There is also a light button on the 2 o'clock side which the company turns into a two-color molding and a side disc positioned at 9 o'clock.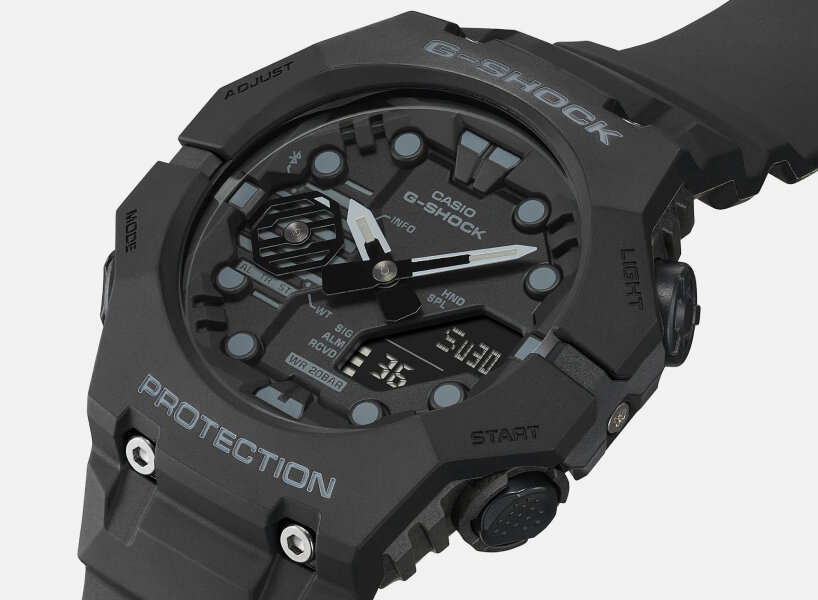 smartwatch Casio G-SHOCK GA-B001 features built-in Bluetooth & integrated bezels & band
Waterproof and shock-resistant casio g-shock 
The watches in the series are all equipped with Mobile Link feature that when used with the dedicated Casio Watches app, the watch automatically adjusts to the correct time. The App information function also sends notifications on the watch when the app receives updates on new products and other information. The carbon core-guard structure of Casio's G-SHOCK allows for a shock-resistant structure and protects the module with a lightweight and weather-resistant carbon fiber reinforced resin case. The waterproof Casio G-SHOCK also has a 20-ATM water resistant level, a timer, a stopwatch, five time alarms with hourly signal, and a 38-cities world time with UTC time display. On the company's online shop, the new Casio G-SHOCK is priced between 17,600 yen to 19,800 yen (around 126 USD and 142 USD respectively).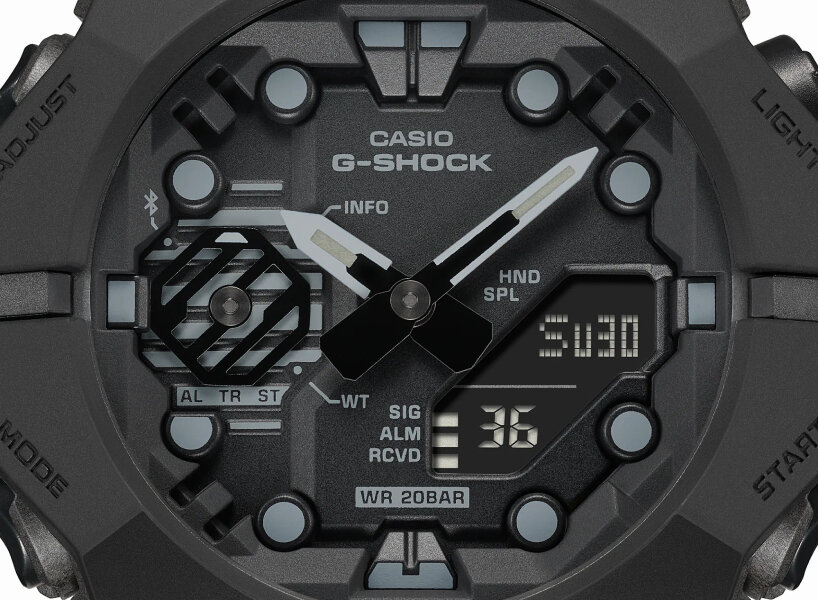 close-up view of Casio G-SHOCK GA-B001 series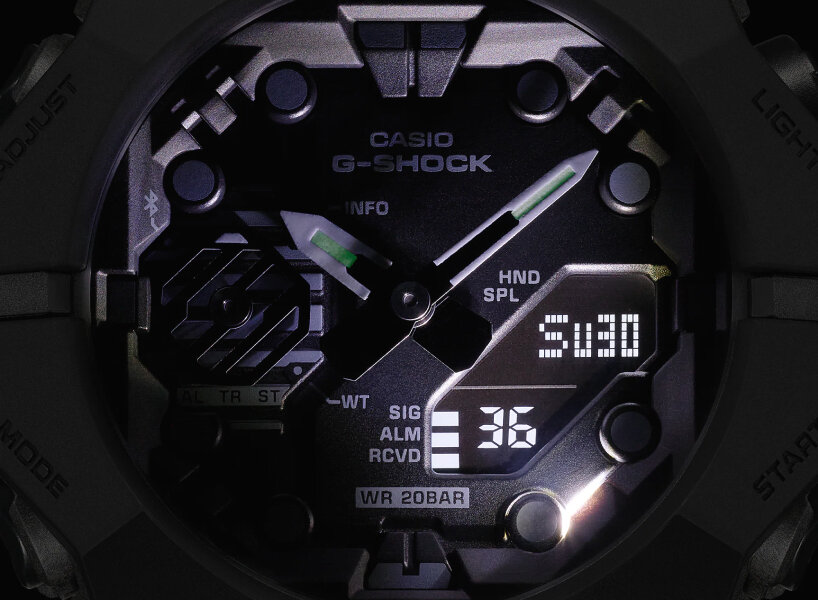 nightlight feature