snøhetta's largest project in japan to date
Snøhetta returns to Tokyo with its largest project in Japan, the newly unveiled tower known as the Shibuya Upper West Project. The mixed-use development will introduce 117,000 square meters of high end retail space, a luxury hotel, and rental residences to Shibuya, one of the busiest neighborhoods in Japan known for its crowds, big screens, and the Shibuya Crossing. Planned for Tokyu Corporation, L Catterton Real Estate, and Tokyu Department Store, the group hopes the work will achieve the highest possible sustainability ratings. The project is expected to complete in 2027.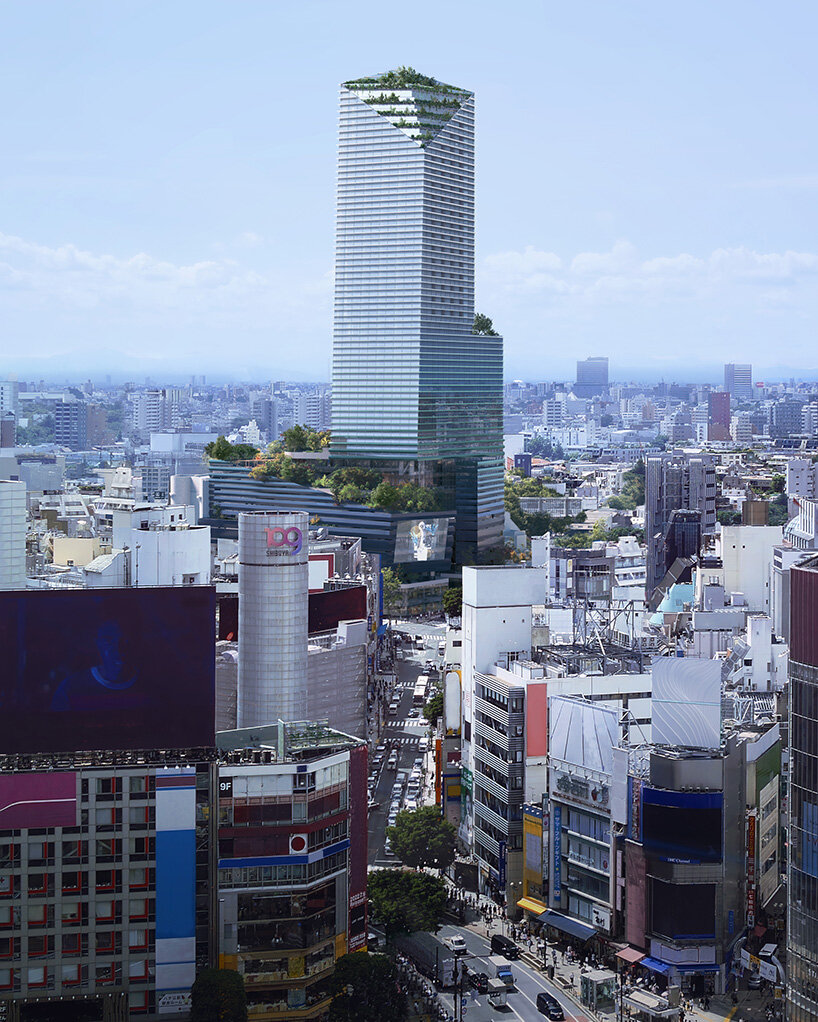 image by Proloog, courtesy Tokyu Corporation, © Snøhetta
a peaceful sanctuary in tokyo's bustling shibuya district
Snøhetta will site the Shibuya Upper West Project at the edge of the neighborhood, where the bustling energy meets the the quiet residential area of Shoto. With this context in mind, the architects plan the development to introduce an 'urban retreat,' described as 'a sanctuary of peace and relaxation in the bustle of the city.' Together with this calming atmosphere, the project aims to harness Tokyo's duality of 'nowness and time-honored tradition,' harmonizing the juxtapositions which define the dynamic city.
Inside, the tower will host unique spaces including The Hive, an atrium to anchor the project, along with The Sanctuary, a 'healing space' with landscaped roof terraces inviting relaxation.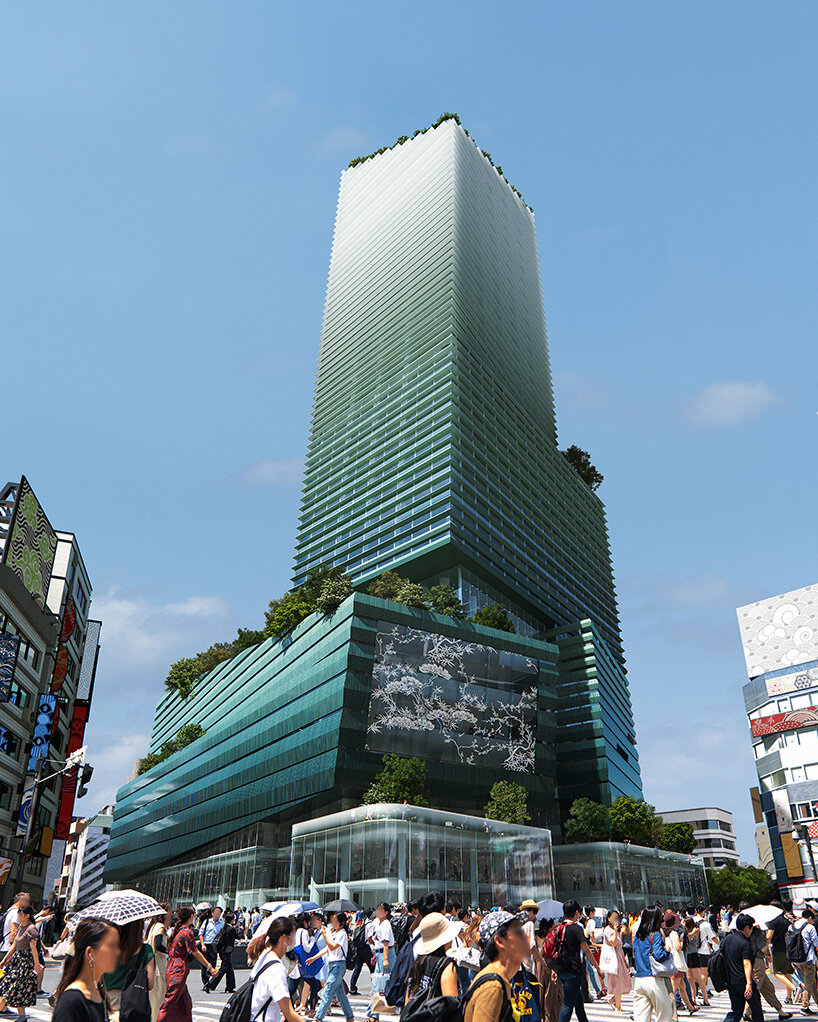 image by Mir, courtesy Tokyu Corporation, © Snøhetta
referencing japan's landscape and traditional craft
The team at Snøhetta notes that its Shibuya Upper West Project is designed as a landform, rising above Tokyo with stepping terraces in tribute to Mount Fuji. The project horizontally connects to the city at the ground level while stretching vertically to the sky to become a new landmark. With its ceramic facade, the architecture honors an ancient Japanese building practice, further reinforcing the dialogue between contemporaneity and tradition.
Robert Greenwood, Partner and Managing Director of Snøhetta Hong Kong, comments: 'In such a well-known and historically significant area in one of the world's most exciting cities, the project is paying homage to and respecting traditions as well as looking ahead. We aim to design for the future and aspire to find the most sustainable solutions, contributing to Japan's goal of being carbon-neutral by 2050.'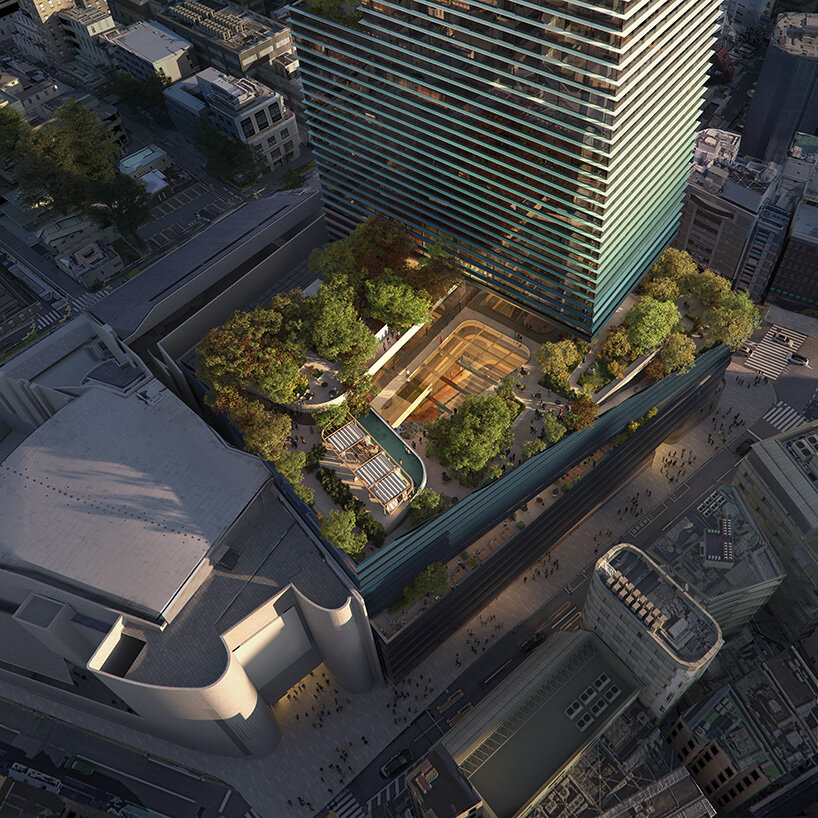 image by Proloog, courtesy Tokyu Corporation, © Snøhetta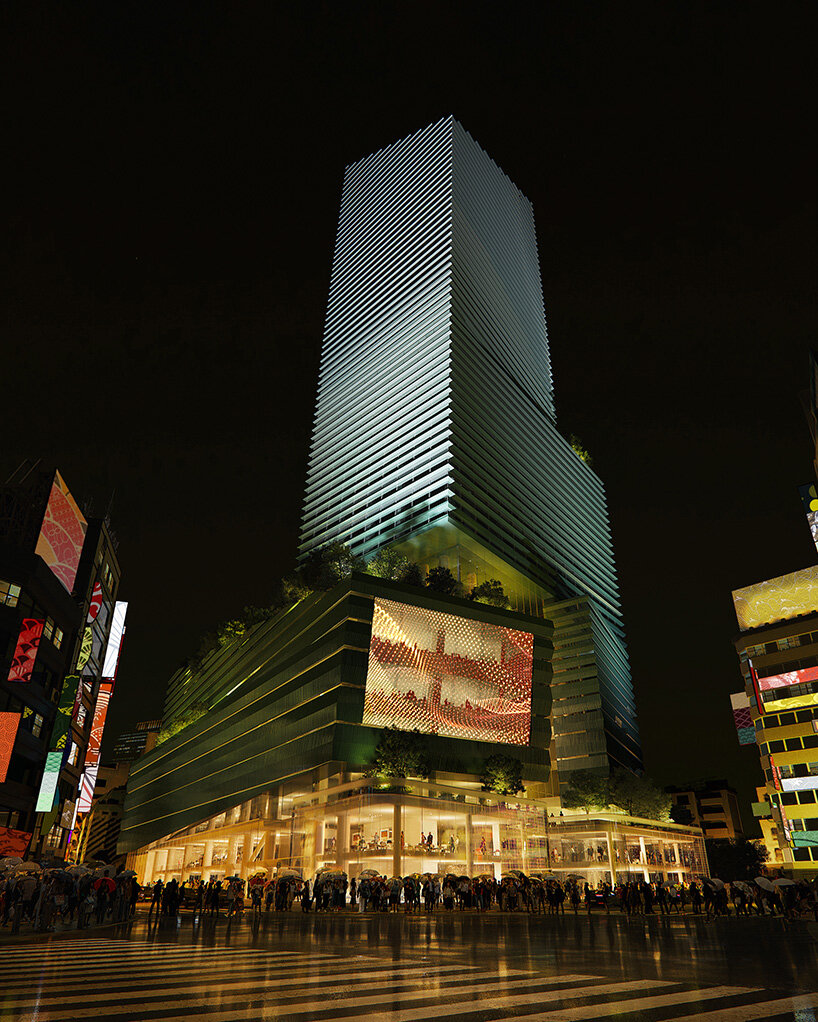 image by Mir, courtesy Tokyu Corporation, © Snøhetta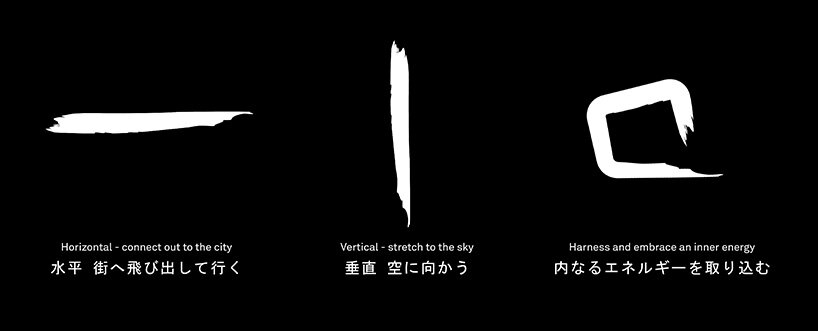 diagram by Snøhetta
project info:
project title: Shibuya Upper West Project
design architect: Snøhetta | @snohetta
location: Tokyo, Japan
executive architect: Design JV between Nikken Sekkei Ltd and Tokyu Architects & Engineers INC
client: Tokyu Corporation, L Catterton Real Estate, Tokyu Department Store
typology: Retail, Hotel, Residential ​
size: 117,000 m2 (includes Bunkamura)
expected completion: 2027
visualizations: Mir | @mir.no, Proloog | @proloog.tv