FlySolo Rehabilitation Medical Center by UNStudio
Architecture and design firm UNStudio designed FlySolo Rehabilitation Medical Center in Beijing, China with soothing palettes and sweeping imagery throughout the space as a gesture to promote positive mental health to children between the ages of zero to thirteen.  Inspired by nature and children's book illustrations, the studio absorbed the ethos of FlySolo to empower children so they can take on active roles in society and infused the healthcare facility with a keen focus on scale, light, and the circulation of soft, bright, and natural colors to invoke engagement from children. The pediatric architecture in Beijing comes forward as a renewed approach to rehabilitation architecture in China, one that imagines healthcare experience from the perspective of both children and their parents.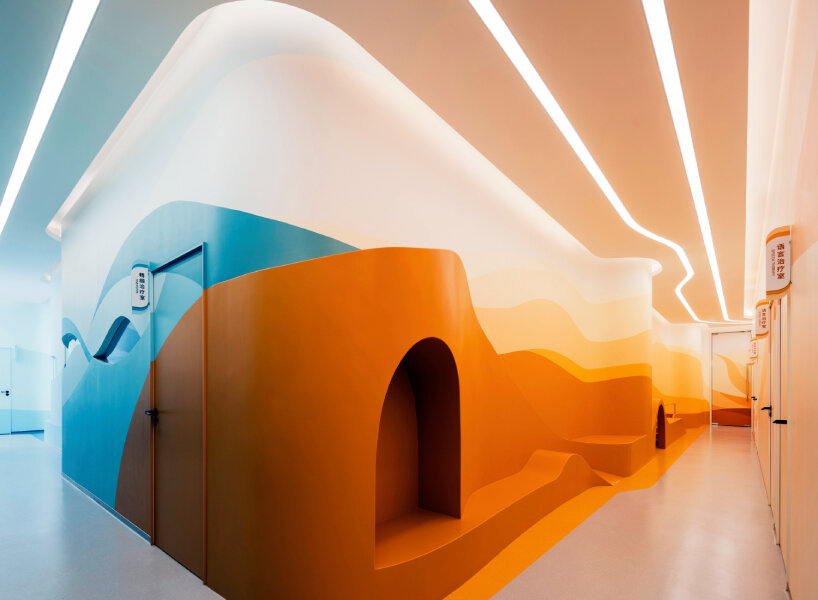 images courtesy of UNStudio and FlySolo Rehabilitation Medical Center | all photos by WEN Studio
Soft colors used to promote positive mental health
UNStudio's design revolves around the needs of both the children and their parents as the team incorporated the children's tendency to play, explore, move, and discover. Waiting areas outside treatment rooms enjoy the presence of mini-slides and interactive seats with small nooks here and there for the children to play in and to provide privacy for families. Flexibility and adaptability to the current climate pinpoint the reason behind the interior design of the pediatric rehabilitation center where most materials used are LEED-certified building objects.
The gentle colors oppose the typical bright-white paint found in hospitals which can evoke a sense of emergency and urgency that families, especially children, may not need to feel at a certain moment. Through the use of pastel hues, a warm and humanizing rehabilitation experience is cultivated, allowing children and their families to weather their medical journey from diagnosis to treatment without an aura of weariness.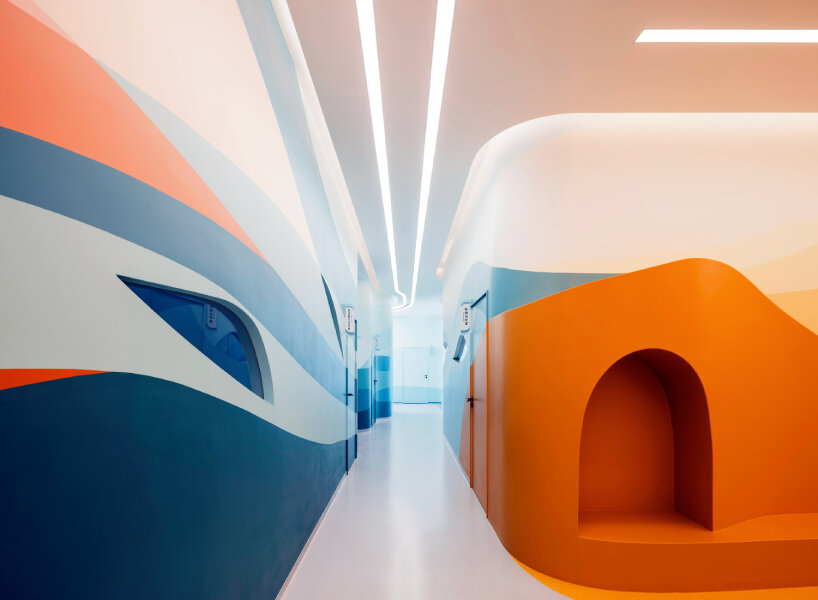 for the colors, the studio considered the children's tendency to play, explore, move, and discover
Adjustable partition walls tailored to the center's needs
Speaking of flexibility, the incorporation of adjustable partition walls contributes to the shifting room layouts over time, ever tailored to the changing needs of the center. To achieve this, UNStudio worked with FlySolo's doctors, therapists, and family advisory committee in considering numerous possible layouts based on maximizing the required uses of the overall space, finally landing on the adoption of removable walls to balance the physical look with people's psychological and social demands. The overall design then crafts home to physical, occupational, and speech therapy rooms, as well as shared doctors' and consultation offices. UNStudio and FlySolo regarded the human experience in rehabilitation medicine as their priority and materialized a radiant-centered design to uplift children and families in their medical journey.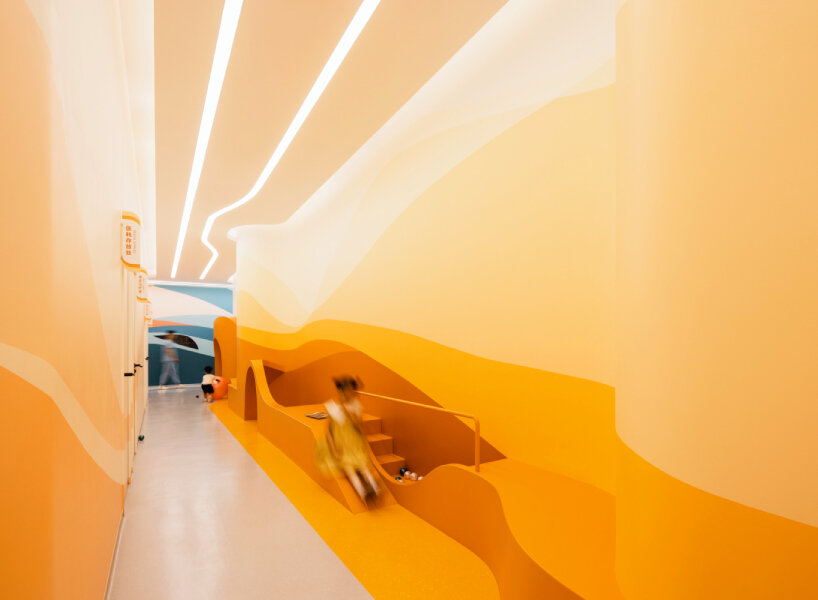 the soothing palettes and sweeping imagery aim to promote positive mental health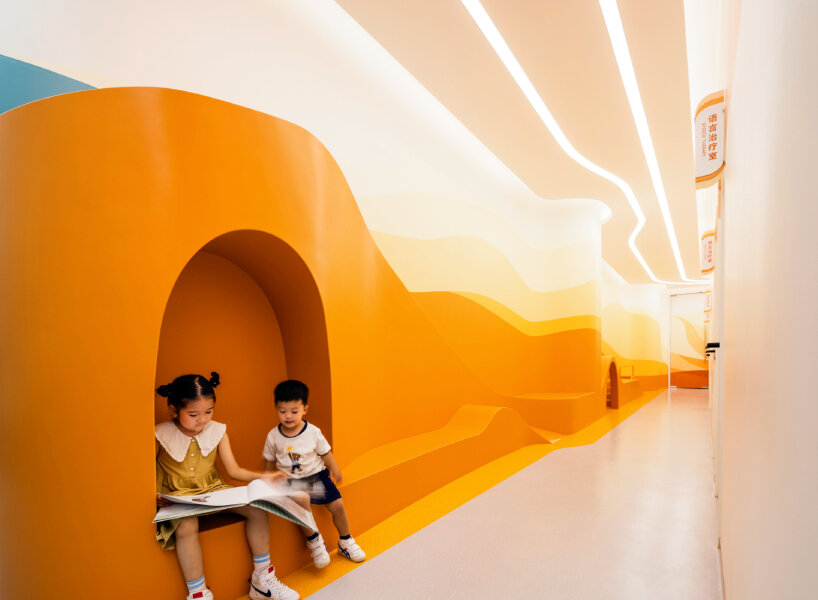 the design was also inspired by nature and children's book illustrations