An all-new capsule design for Spaceship Neptune
Space Perspective revolutionizes the space travel industry by enhancing the design of its Spaceship Neptune. The new design offers an ultimate safe spaceflight experience using pioneering new software and world-class space balloon experts. Currently in production, the travel capsule is incorporated with a splash cone to make softer and more gentle ocean landings. As a follow-up to the previous model, the luxury space travel company guarantees a safer, more comfortable, and 'even more thrilling' space experience. 
'We've developed the capsule to be the most exciting, sustainable, and carbon-neutral way to reach the edge of space.' The updated version comes with an elegant spherical exterior that makes the most of the 360-degree panoramic views through large patented windows and a more spacious lounge interior with more headroom.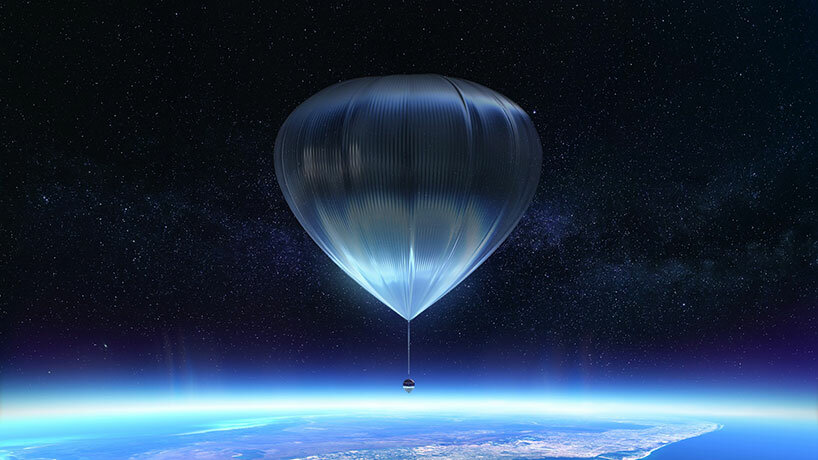 all images courtesy of Space Perspective
An elegantly smooth, spherical vessel
Worked on the design with London-based industrial design studio Of My Imagination, Space Perspective unveils a new stylish interior for its latest space balloon. The company worked with Siemens engineering and Amazon Web Services to form pioneering capsule and splash cone designs. For the design's new exterior, MacCallum said: 'The team has come together to create an amazingly robust, safe, and incredibly elegant and luxurious system for Spaceship Neptune. Simplicity and automation are the keys to safety.'
As the flights will start commercially from the end of 2024, the model has a climate-controlled, pressurized capsule propelled by a patented SpaceBalloonTM. The prototype of the capsule is now under construction at the company's state-of-the-art campus near NASA's Cape Kennedy Space Center in Florida.
The interior employs an elegant design, accommodating a bar, a restroom, lounging seats, and oversized windows, and also provides additional safety benefits for pressure resistance. The large windows will be accompanied by satellite imagery and 360-degree cameras to zoom in and out on the mesmerizing vista. To further keep the interior atmosphere pleased, the vessel includes a patent-pending thermal control system. Like an astronaut's helmet, the reflective coated windows are provided to keep temperatures comfortable and limit solar gain.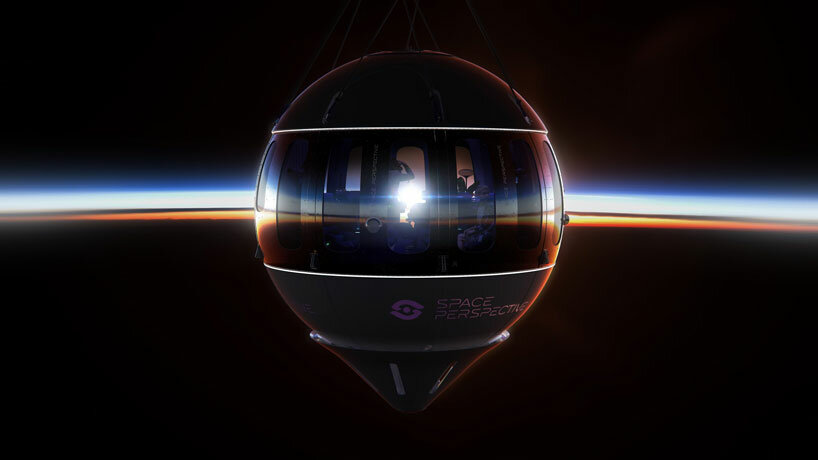 'Space travel presents a new realm of exciting challenges and creative thinking. As design specialists, we have integrated the travel experience and aesthetic – from headroom and groups of Explorers being able to move around comfortably within Spaceship Neptune from chair to restroom to bar – to, of course, maximizing the once-in-a-lifetime views,' noted Dan Window and Isabella Trani, world experts in the design of premium transportation systems. 'We now also have an exterior aesthetic that is every bit as powerful as the interior revealed in April – the engineering team has delivered an unsurpassable outcome in relation to performance and safety.'
'As transportation designers, we are always looking to drive forward how and where we can take people next. Space travel is at the pinnacle of that, which is why we are excited to be working with Space Perspective to play a part in shaping this incredible experience,' continues the duo.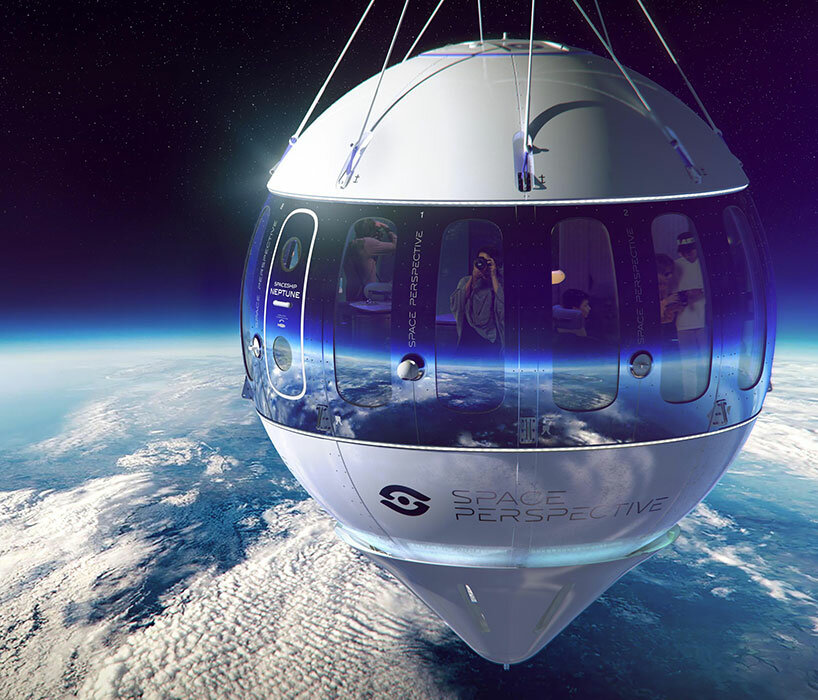 the optimal capsule shape
'Centuries of balloon and parachute operation and development demonstrate that always flying with the balloon from launch through landing, with traditional parachutes as a reserve backup system, is by far the simplest, safest and most robust solution. Our proprietary flight system means that the capsule and SpaceBalloonTM always remain connected, and take-off and landing conditions are always within our control,' said MacCallum. 'From the details of the category defining Space Lounge™ interior, to the stunning exterior design, our team integrated the physics, engineering, analysis, and design elements to create the Space Perspective experience.'