a passive house for a delicate site
A house by architect Stacey Farrell is perched among the vast landscapes of New Zealand's southern coast. Aptly named the Coast House, the project is a celebration of its delicate natural surroundings of sand dunes and rolling hills which lead toward the rugged Catlins and Fiordland National Park. With respect for this context, the dwelling is designed as a low-lying structure with a minimal footprint so as not to obstruct the landscape, and is constructed using passive strategies to perform sustainably with minimal resources.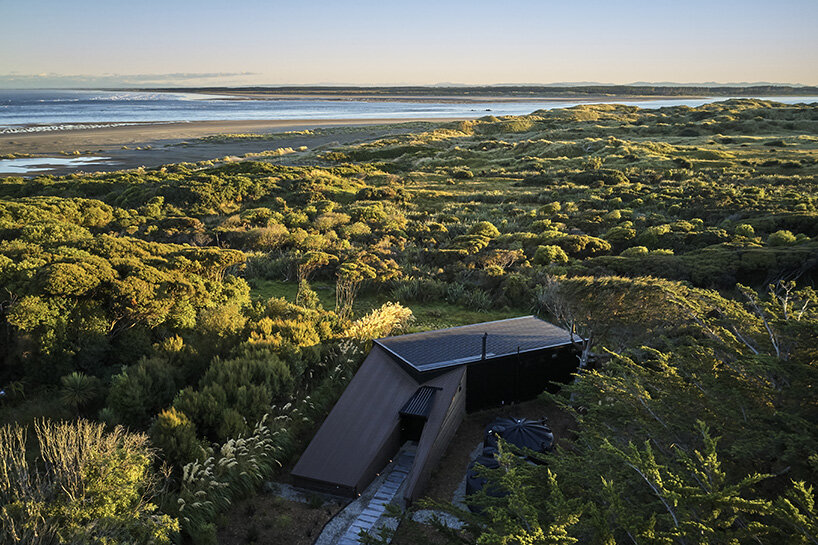 images © Ben Ruffell | @ben_ruffell
stacey farrell works with the coastal site
Architect Stacey Farrell introduces the Coast House as a holiday retreat described as a 'hideaway home' isolated among its remote and beautiful location. Working with the unique site rather than against it, the dwelling backs into the sand dunes and faces north — as the states in the southern hemisphere receive northern sunlight. What's more, the form of the house 'hunkers down' from strong winds while opening toward coastal views with a generous array of windows. The low posture further affords the architecture a humble presence, tucked away among the dunes.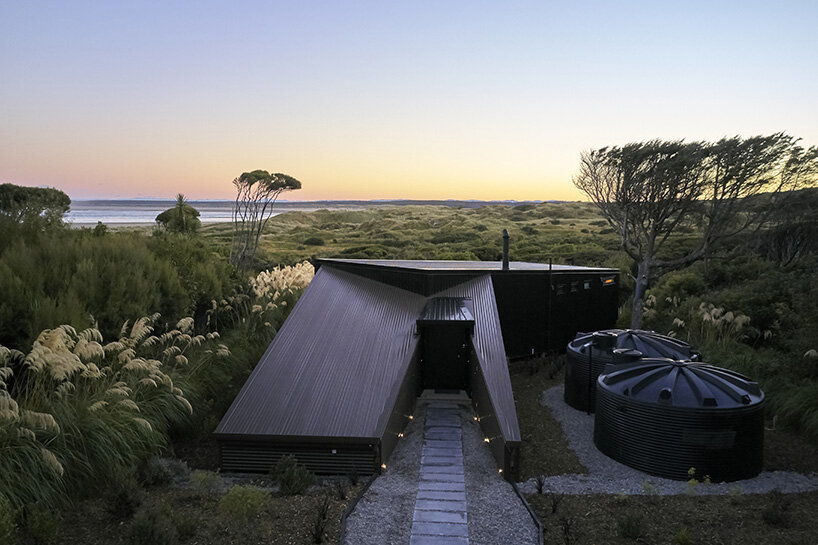 celebrating low-maintenance materials
Stacey Farrell emphasizes the sustainable spirit of the Coast House from its construction to its materiality. First, the build process saw minimal excavation as the foundation was designed with a series of driven timber piles. This strategy achieves not only a smaller footprint, but the opportunity to 'pick up' the entire structure to be moved inland should sea levels rise or should the coast erode.
The house is wrapped in an envelope of structurally insulated panels (SIPs). Toward the interior, the architect describes the material palette as 'raw and stripped back.' Instead of covering or 'over lining' the structurally insulated panels with a plasterboard finish, the material is left exposed and is stained to best express its texture. The result gives the space a rich quality to suggest the atmosphere of a lodge.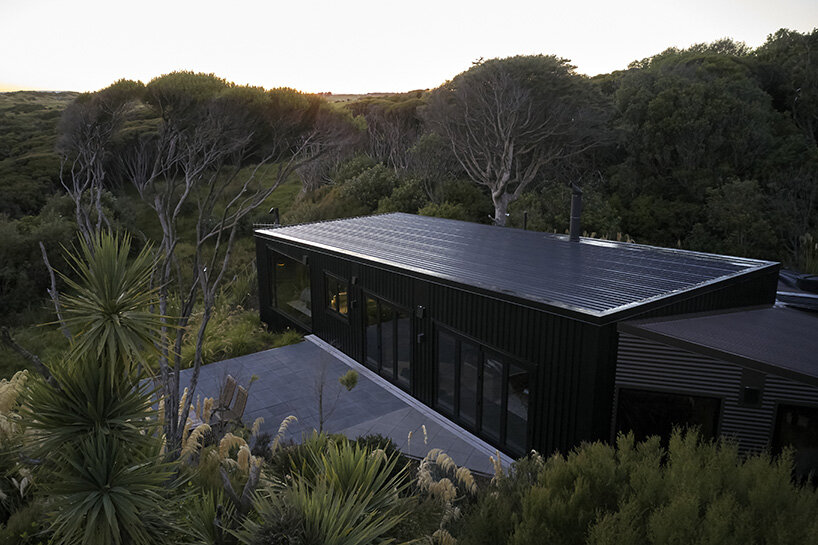 the architecture is wrapped in a low-maintenance material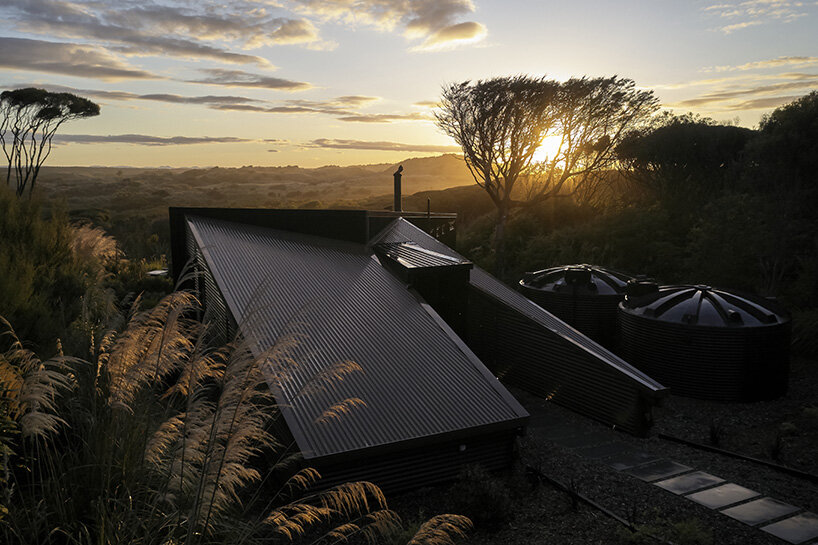 Stacey Farrell shapes the low-lying dwelling to hunker down among the dunes