the stanley museum of art opens as a new public teach hub 
The University of Iowa is celebrating the official opening of the Stanley Museum of Art, a new state-of-the-art public teaching complex designed by BNIM. Spanning 5,853 sqm, the building restores an art museum presence to the campus community after 14 years, following the historic 2008 flooding, by reuniting it with its renowned collections and works such as Jackson Pollock's 'Mural' which previously held temporary residence in art institutions across the world.
'We are honored and excited to celebrate the opening of this dynamic new facility on the University of Iowa campus and to help welcome the Stanley Museum of Art home for the first time in many years. BNIM is proud to have worked with the University and the Stanley Museum of Art team to bring this transformational arts destination to the Iowa community,' comments Rod Kruse, Principal at BNIM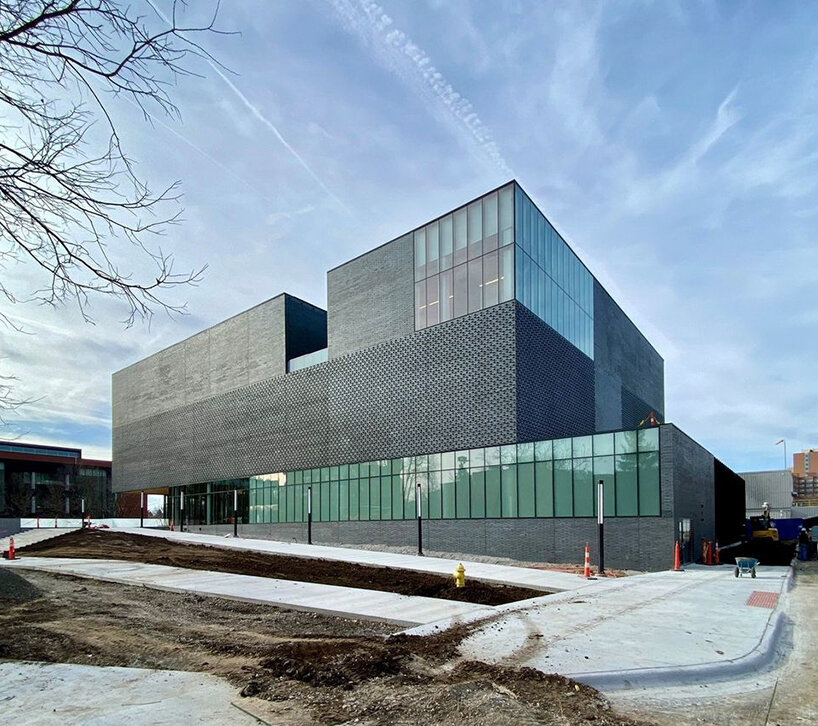 image © Levi Robb, BNIM | all courtesy of BNIM 
introducing flexible gallery and learning spaces 
Located adjacent to Gibson Square Park, The University of Iowa Stanley Museum of Art by BNIM (see more here) features a transparent main lobby and a new entry plaza that provide an opportunity for future art displays, performances, social gatherings, and classes. By this Fall, the building will be immersed in campus activity, enabling art to become a central component of the university experience.
Within the museum, the architects laid out a series of flexible gallery spaces to offer students, faculty, and visitors space to observe, discuss, and explore the artworks. In addition, the proportions of the galleries allow faculty to curate collections for teaching and research and for students to learn the principles of curating, an initiative central to the Stanley Museum of Art's mission.
The upper floors include a visual arts laboratory classroom where collections can be further utilized for teaching and coursework observation. A visible storage room, offices, collaborative staff, and volunteer spaces will also support the research and teaching of the collections.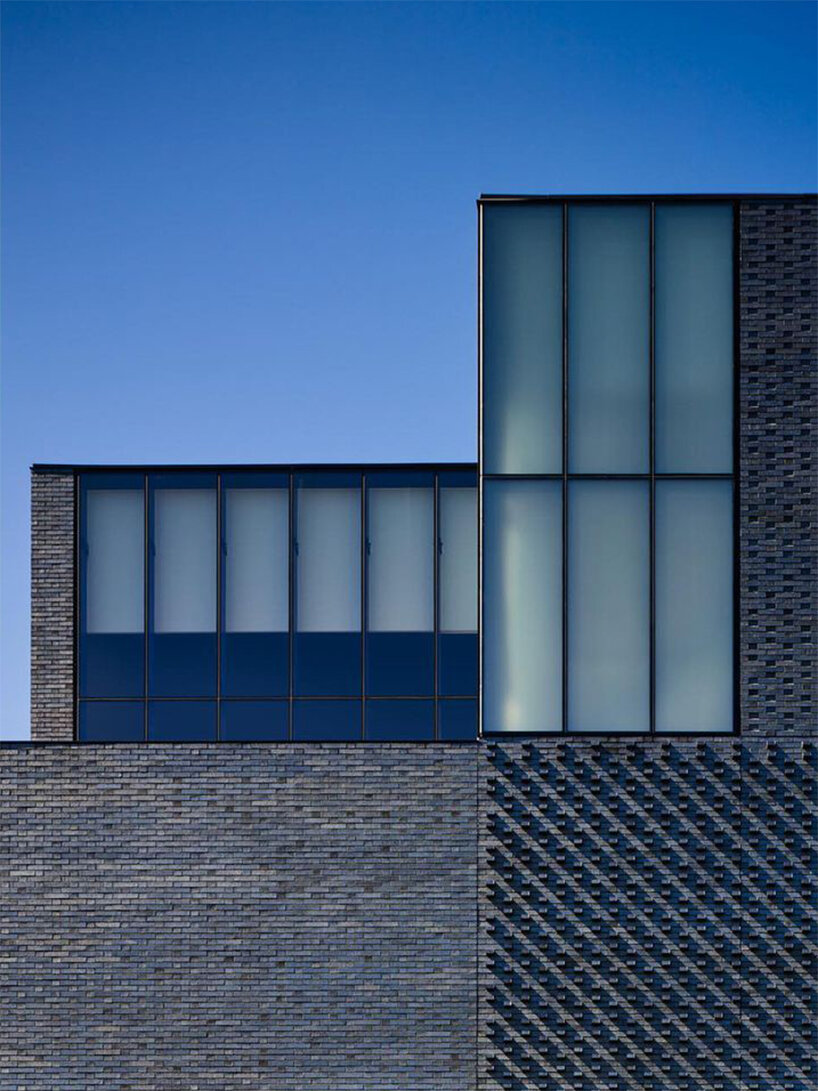 image © Nick Merrick, Hall + Merrick Photographers
a kinetic volume with a striking brick and glass composition 
To instill that new cultural spirit within the campus. BNIM sculpted the building exterior as a dark and kinetic volume clad in alternating brick textures and finishes that reflect daily and seasonal changes in sunlight. Meanwhile, the Stanley Museum of Art's rectilinear form serves as a protective and responsive home for the display, conservation, and storage of the collections.
Contrasting the solid brick design are the glass facade at the lobby level and a series of interconnected voids throughout the building. Together, these features establish connections to daylight, enhance transparency and wayfinding, and guide the cadence of the visitor experience. Outdoor terraces also serve as functional spaces for socializing, activities, and school visits.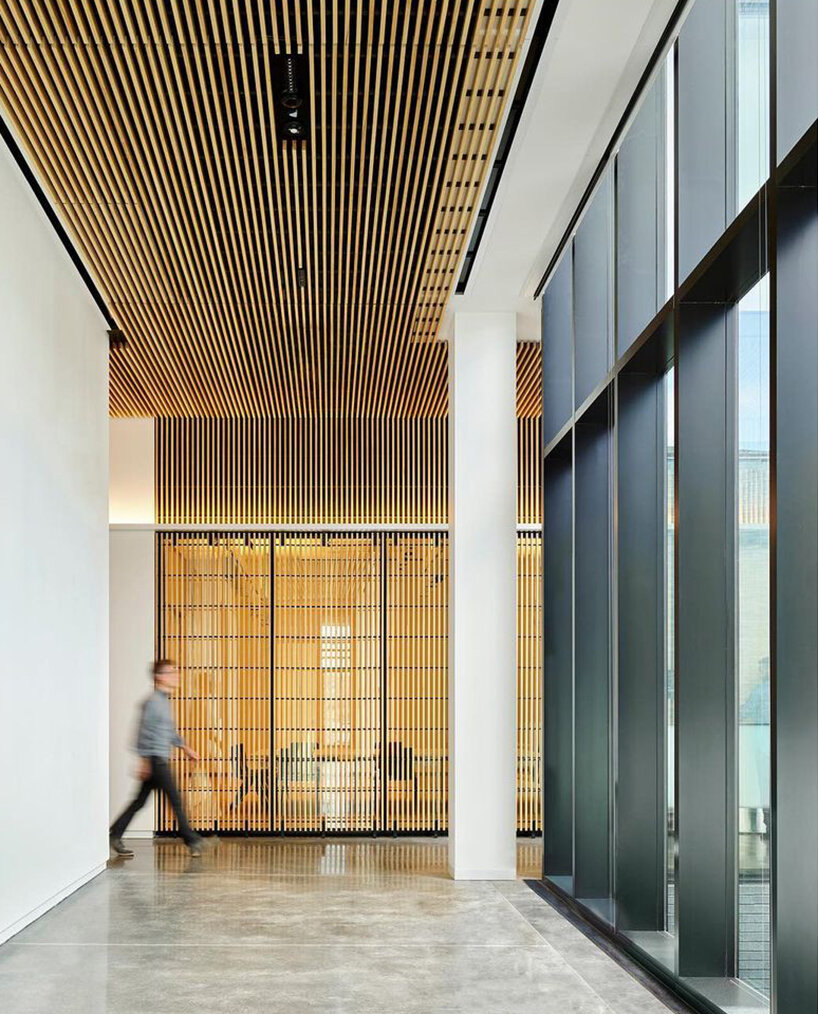 image © Michael Robinson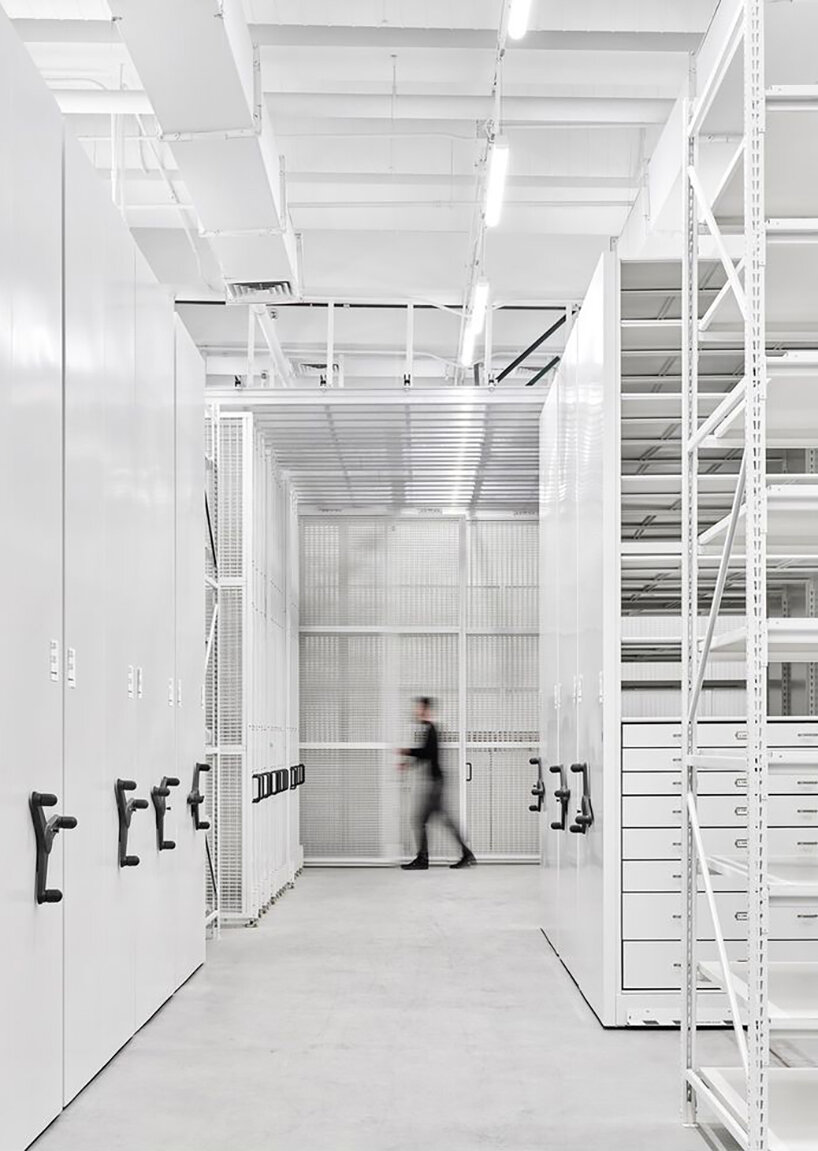 image © Michael Robinson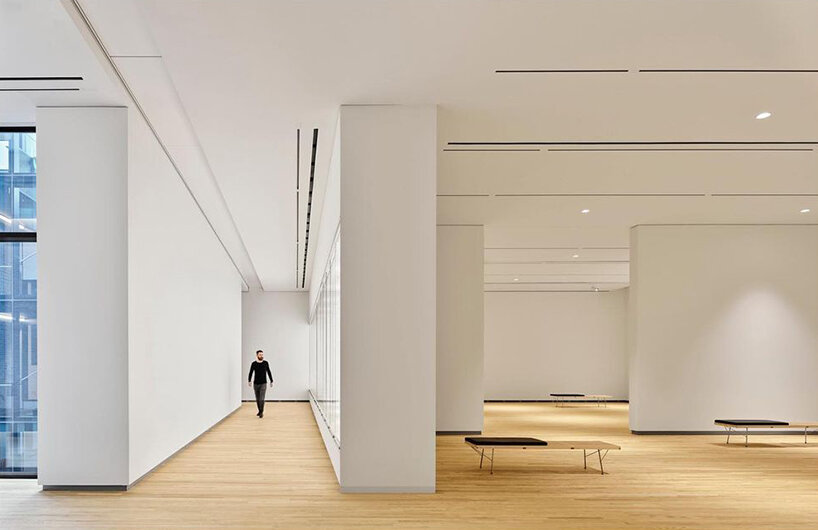 image © Michael Robinson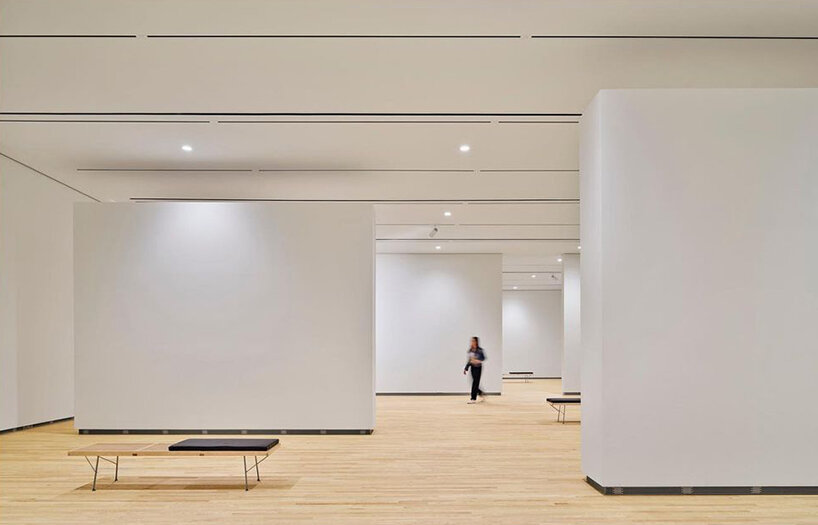 image © Michael Robinson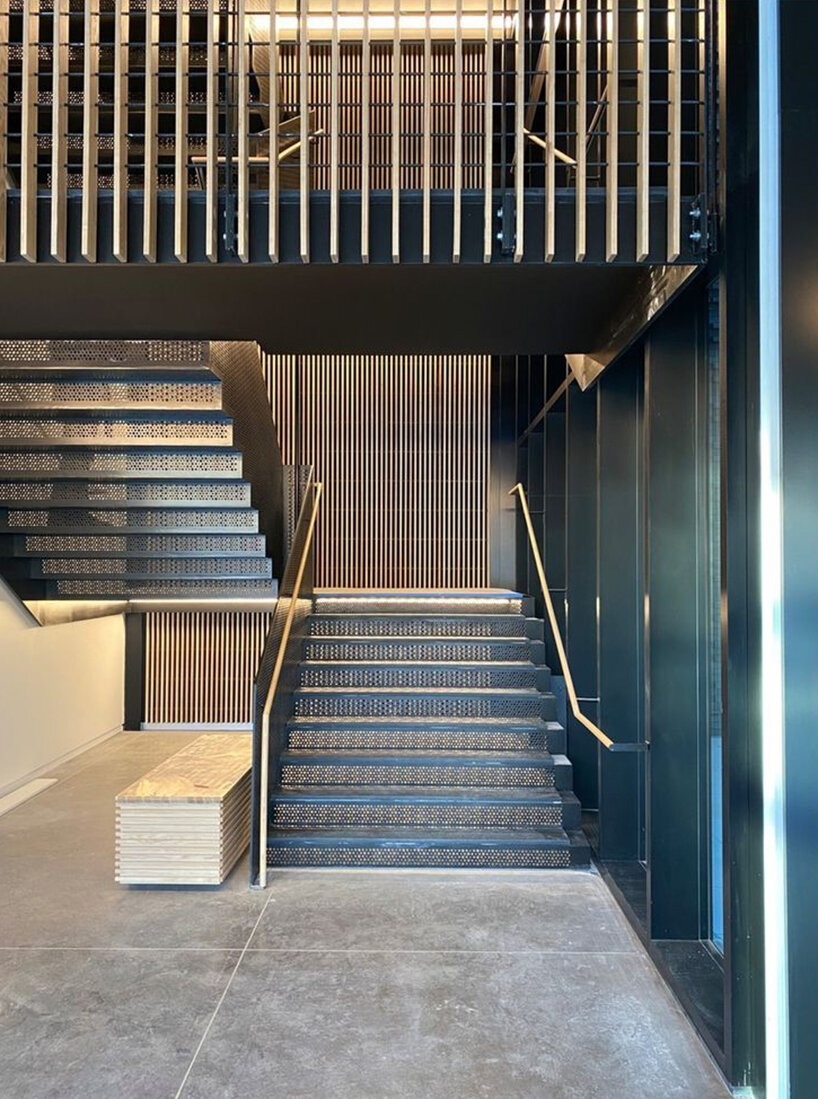 image © Levi Robb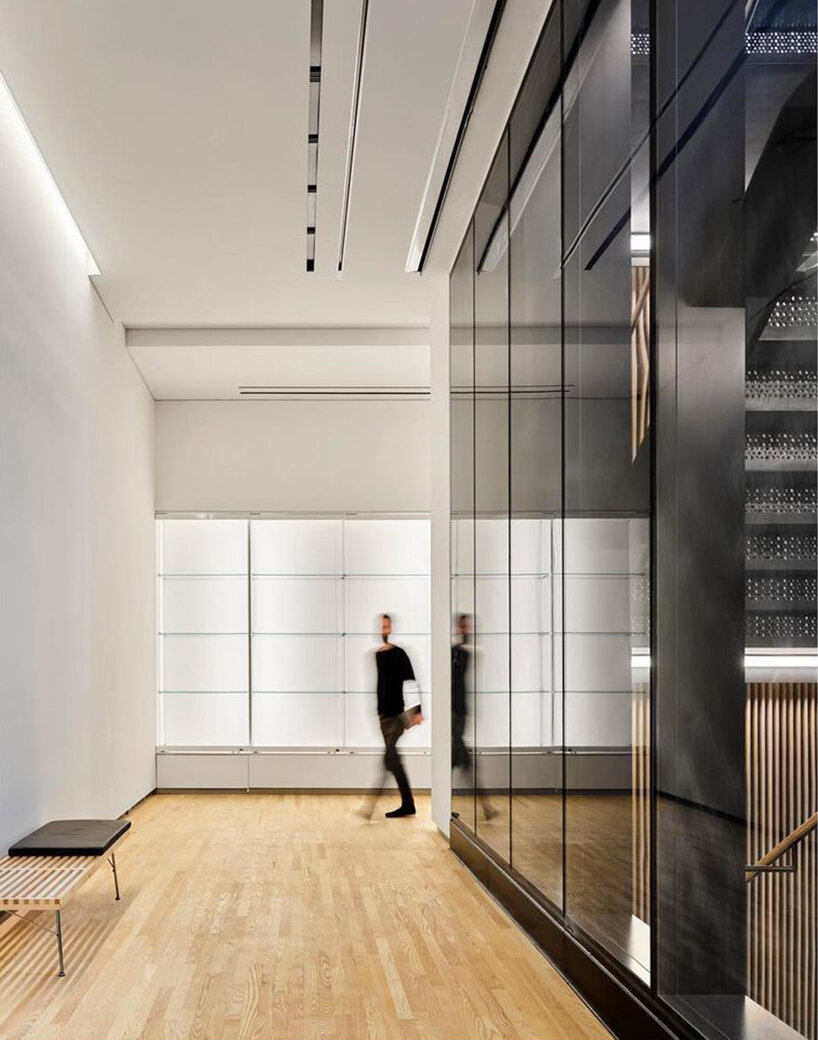 image © Michael Robinson
1/7
image © Michael Robinson
image © Michael Robinson
image © Michael Robinson
image © Carey Nagle, BNIM
image © Levi Robb
image © Brian Gunning, Design Engineers
image © Brian Gunning, Design Engineers
project info:
name: The University of Iowa Stanley Museum of Art
location: Iowa, USA 
total area: 5,853 sqm 
architecture: BNIM | @bnimarchitects