High Line presents 'You Know Who I Am' by Paola Pivi
NY-based High Line Art nonprofit organization introduces its first commission of the season; 'You know who I am,' by Paola Pivi. On view in the High Line Park on the West Side of Manhattan, until March 2023, the public artwork presents itself as a large-scale bronze replica of the Statue of Liberty wearing various emoji-inspired masks. The masks serve as symbols of individuals whose personal experiences of freedom are inextricably linked to the United States, and they will change every two months, representing six different people over the course of the exhibition. The video above takes viewers inside the making of 'You know who I am', showcasing the process behind the sculpture's creation at Fonderia Artistica Battaglia in Milan.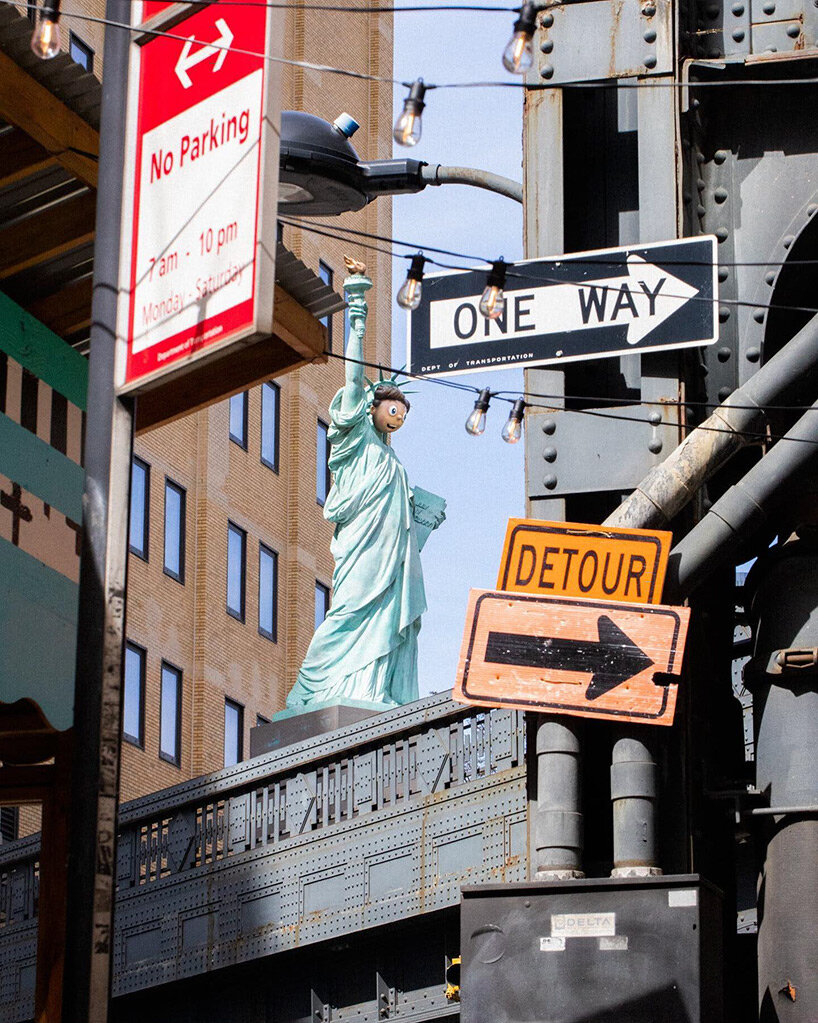 image courtesy of Paola Pivi
video by Roberto Graziano Moro
a scale model replica of the statue of liberty 
'You know who I am' by Paola Pivi (see more here) is formed as a scale model replica of the Statue of Liberty, standing 23 ft (7 m) above the High Line (see more here). The piece was manufactured at Milan-based bronze casting foundry Fonderia Artistica Battaglia, and it follows a direct line to the original sculpture by Frédéric-Auguste Bartholdi. To create the copy, Pivi worked from a historic plaster cast of the original model created by Bartholdi himself, which is currently on view at the Musée d'Orsay in Paris, France.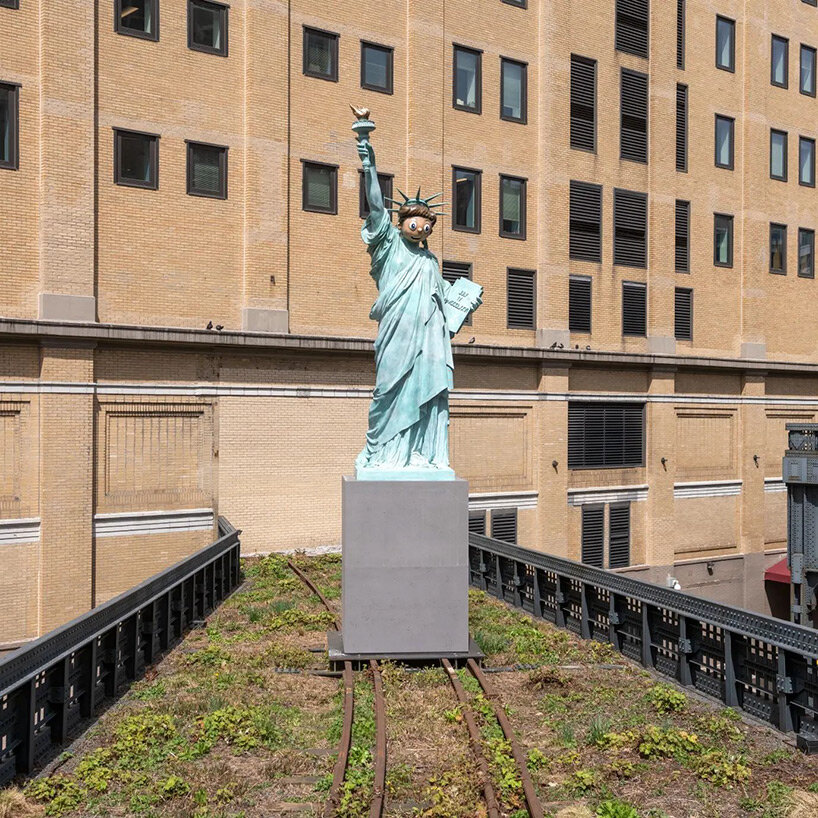 image by Timothy Schenck
playful cartoonish masks with strong symbolism 
The six cartoonish masks serve as a playful and colorful representation of several individuals whose experience of freedom is linked to the United States. The emoji-inspired aesthetics generate a strong contrast to the otherwise monumental sculpture, while their presence offers the sentiment that anyone could be represented within the symbol of the statue.
For this piece, Paola Pivi drew inspiration from her own experience: Her son had been living stateless in India when he was adopted by the artist and her husband, and the three of them had to go through a lengthy legal battle in order to bring the boy home. Fortunately, the family's journey ended with her son gaining a pathway to citizenship in the US. During this struggle, the Statue of Liberty became an invaluable beacon for Pivi and her family.
For 'You know who I am', the artist expands on her experience, while also presenting the story of five additional individuals through a series of masks. In this way, the playful masks become a narrative medium, engaging in conversations about freedom in the US. For some, their story may be about having gained or hoping to gain greater freedoms upon entering the US; for others, the US may represent a denied dream of freedom.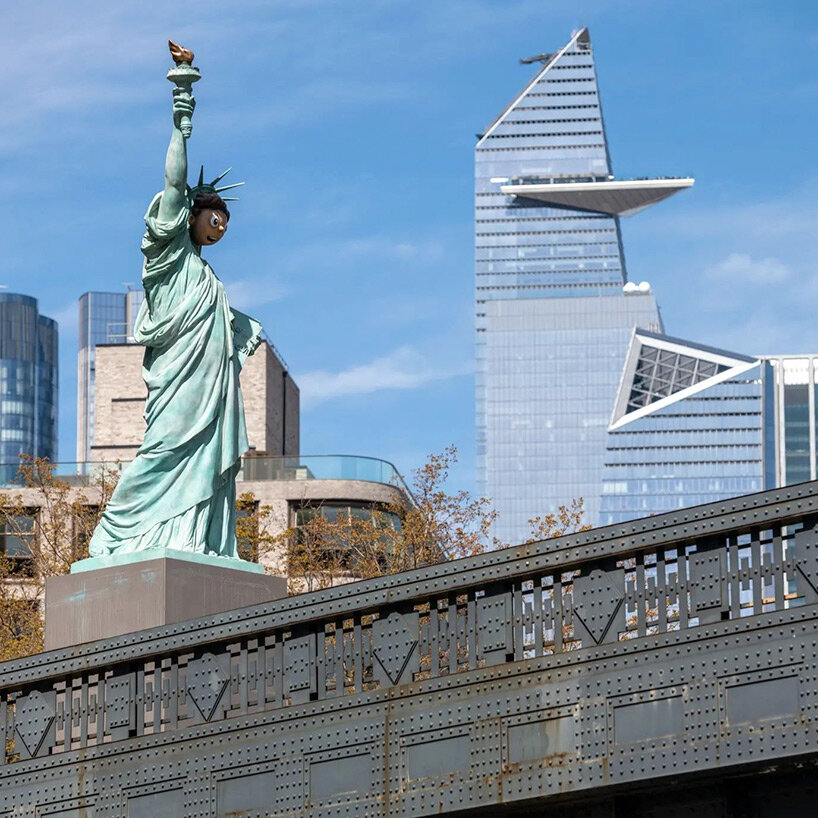 image by Timothy Schenck