'takayama hotel' by Kraft architects 
Sited midway between the old streets of Takayama City in Gifu, Japan, and the larger urban area, 'Takayama Hotel' is a snug, renovated inn with subtle references to living among forested lands. The project was led by renowned furniture manufacturer Hida Sangyo, alongside Kraft Architects, local craftsmen, and regional key players; together, they worked towards proposing a hotel and tourism model that will flourish and evolve over the next century.
At first glance, and from the moment guests step inside, it becomes clear how one material, wood, gently binds the design together, providing soothing rhythmic patterns against a warm-toned lighting scheme.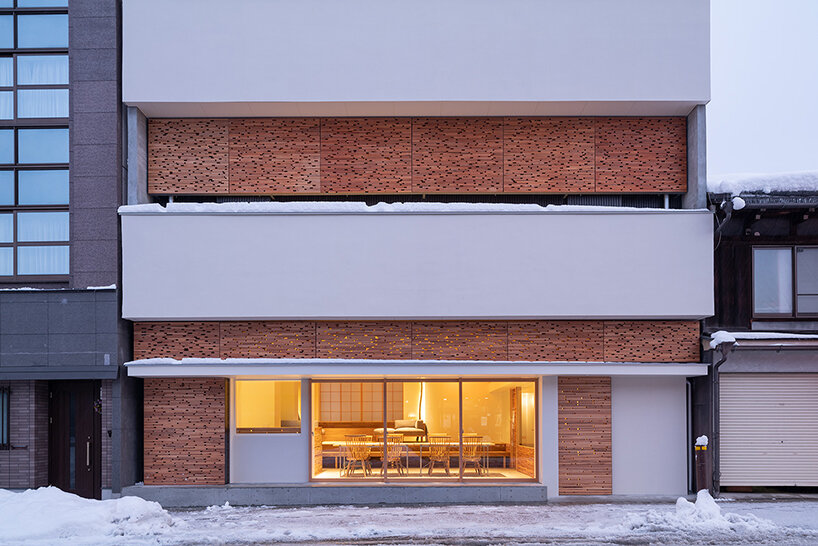 images © Masao Nishikawa, Munetaka Onodera
harmonizing with the forest, maturing with the decades 
Kraft Architects (see more here) and Hida Sangyo (see more here) approached the renovation of the 'Takayama Hotel' by making the most of what is available on-site. In other words, the team planned on uplifting the inn by proposing the possibility of expanding the use of local resources by looking at their function and value from different angles.
To illustrate, about 200 small-diameter cedar trees, manually thinned in two-meter units from a steep mountain, were reconstructed into fittings and beds for the inn. Complementing the cedar furniture is the main facade boasting an alternating design of perforated wooden panels and solid white coating — creating a gentle play of porosity and light. 
'We aimed to create a space that matures over time while using persimmon tannin paint to prepare the materials, which have many variations in durability and color. We hope that it will not only serve as an inn but also as a base for community development that lives in harmony with the forest and will become a 'spectacle' of a new regional culture that matures over the years,' concludes the team.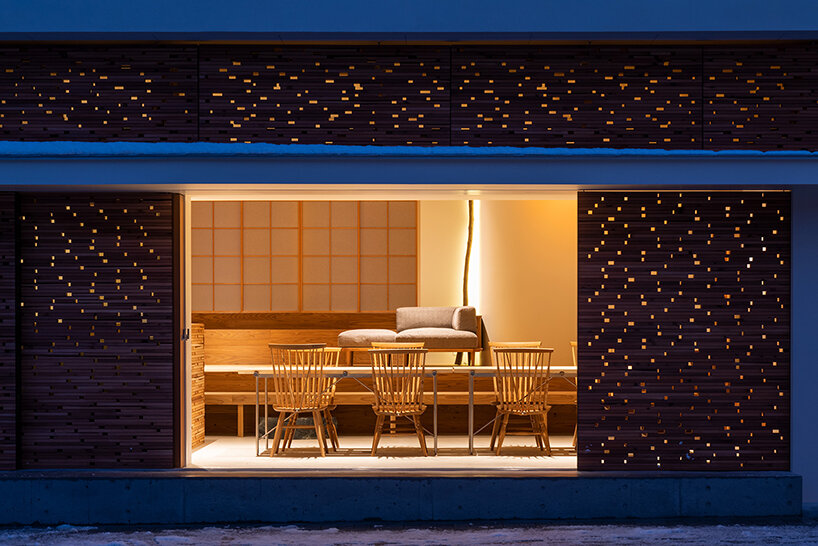 'Takayama Hotel' with its front facade 'twinkling' thanks to its perforated patterns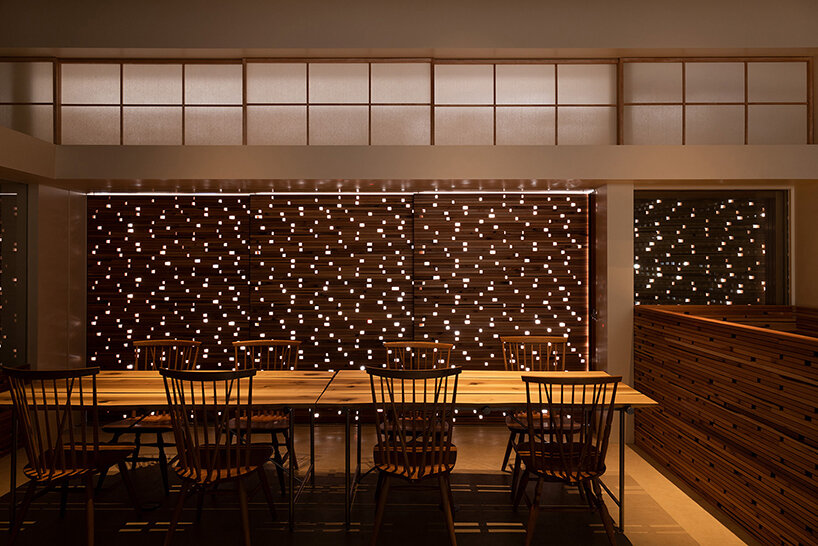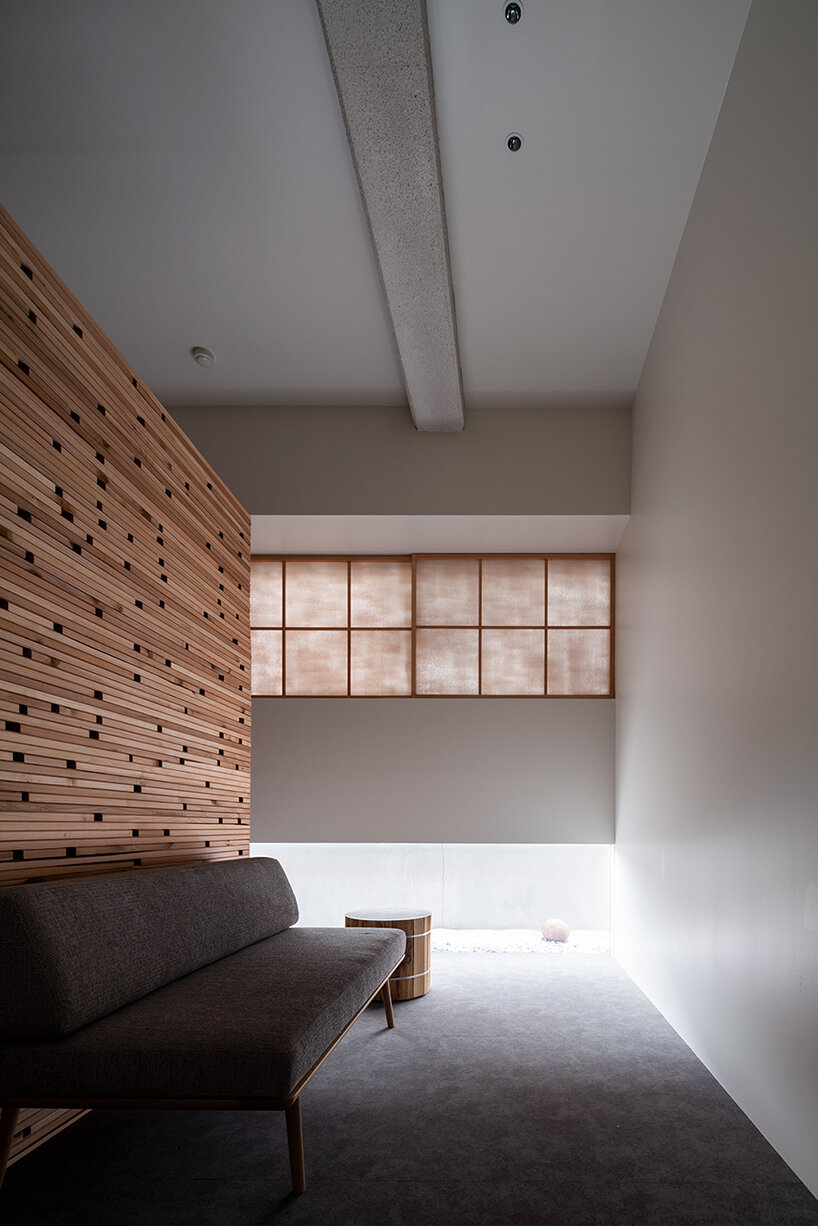 using 200 small-diameter cedar trees to build the indoor furniture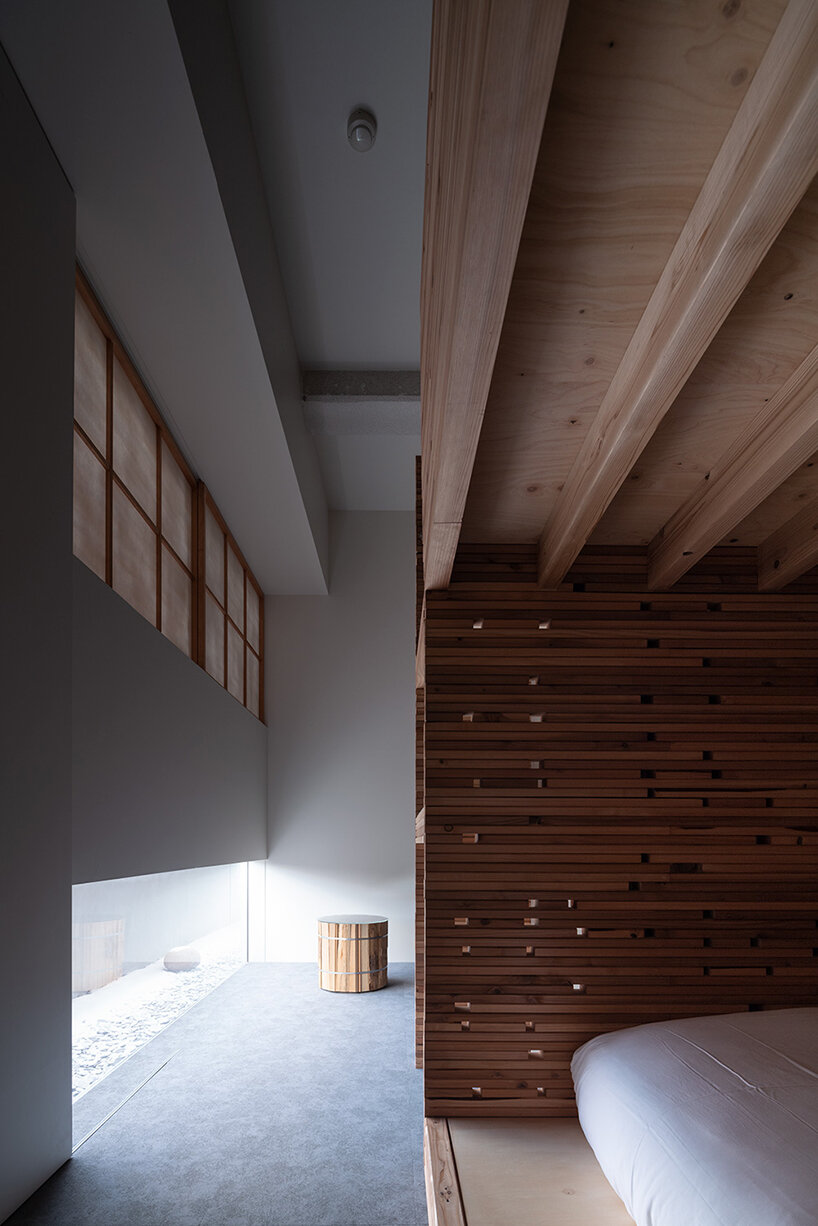 bedroom area