'stromer st7', the first speed pedelec with smart.shift tech
Combining automotive dynamics with cutting-edge technology, the 'Stromer ST7' electric bike is a striking Speed Pedelec launching soon in a solid gold aluminum frame. The new two-wheeler integrates the electronic shifting system Pinion Smart.Shift C1.12i and Gates Carbon Belt Drive, making it an extremely low-maintenance design with intuitive and ergonomic features.
As well as pioneering state-of-the-art shifting technology, the ST7 holds a powerful SYNO Sport II motor, a fully integrated antilock braking system, a powerful battery with 1440 Wh, a range of up to 260 km, and large 27.5″ tires to conquer any track.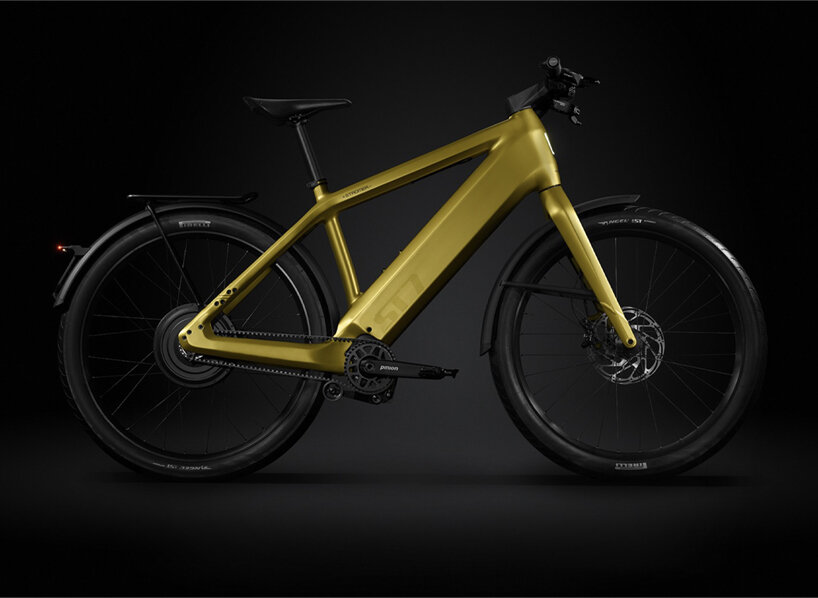 all images courtesy of Stromer
intuituve and instant shifting. Ergonomic comfort. 
One 'hero' feature of the 'Stromer ST7' bike is its reliable, intuitive, and instant shifting technology offered by the Pinion Smart.Shift. Thanks to an integrated digital screen, users can pre-select the starting gear and shift in just 0.2 seconds to enjoy 'lightening-fast starts' at the touch of a button. 'The Pinion gearbox helps you shift intelligently and at the right moment. The system shifts while riding, while stationary, and while under load!', says the company.
In terms of ergonomic details, Stromer engineered a Kinekt suspension seat post to ensure a smooth and comfortable ride, whichever road is being traveled on — reducing any fatigue or stress on the hips, legs, and back.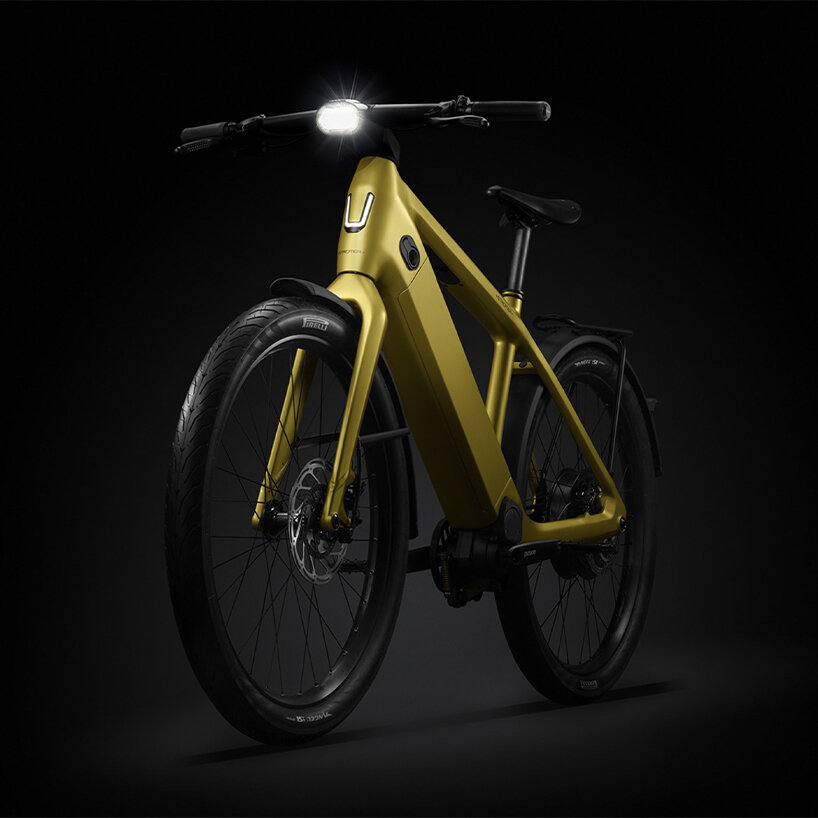 Stromer ST7 to launch in solid gold starting  October 2022 
integrated mobile technology 
Beyond physical comfort and gear-shifting, the electric bike is equipped with a Stromer OMNI Connect feature for mobile technology. Users can link to the E-dashboard via the OMNI smartphone app and get all the information they need to complete a safe and easy ride. 'Your ST7 tells you everything you want to know: from how many kms you traveled together, your personal ride performance to the state of your bike, and more,' notes Stromer.
The launch edition coated in solid gold will be available for purchase from October 2022, while the Dark Platinum version is set to release starting January 2023.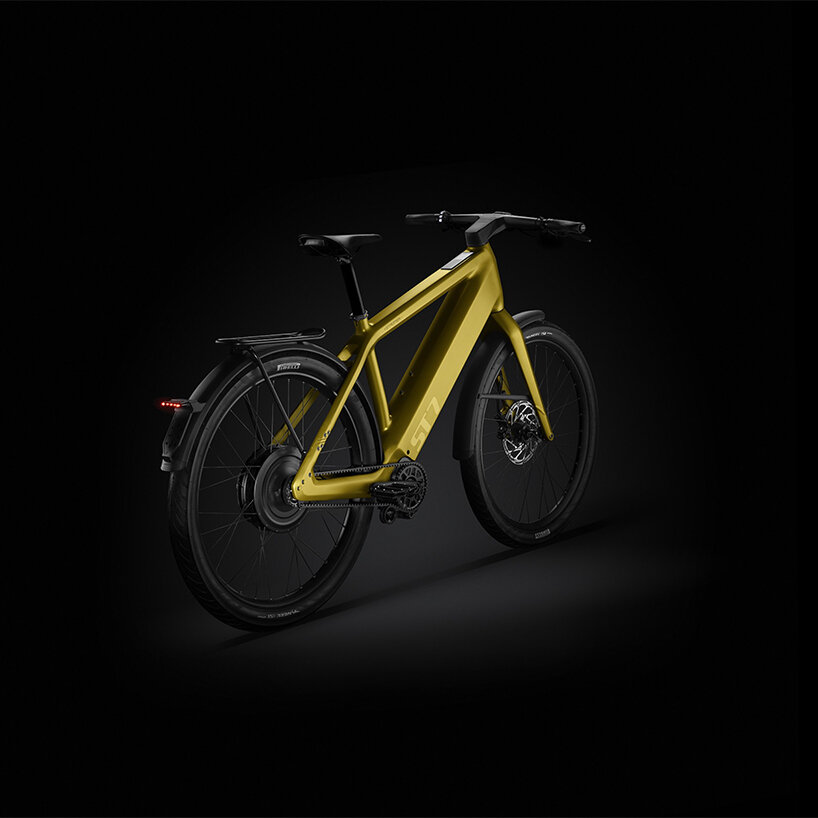 first S-pedelec bike with to launch on the market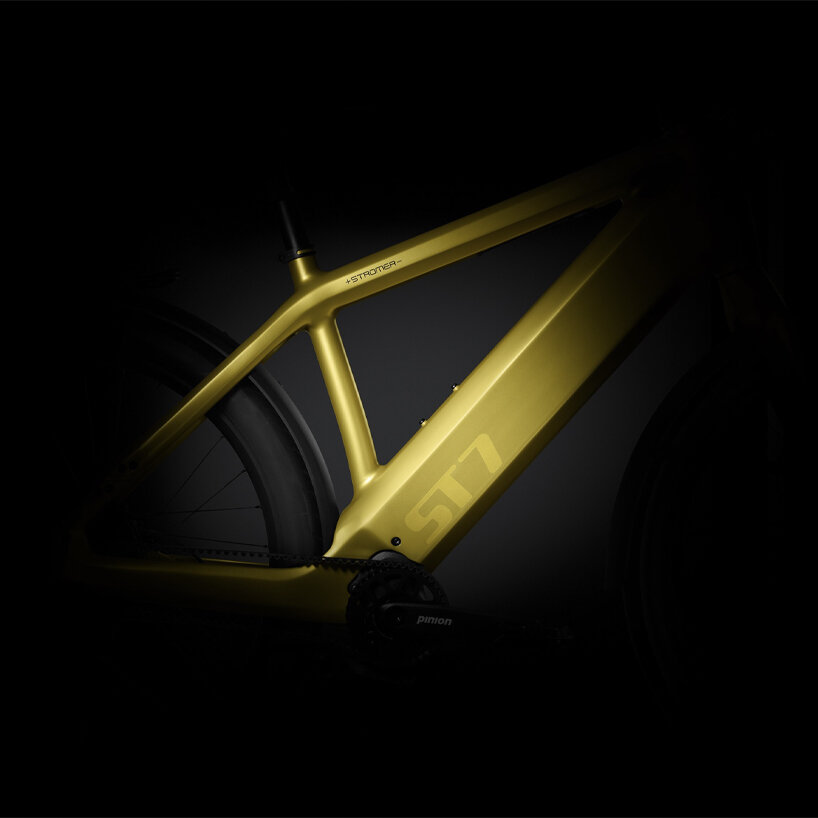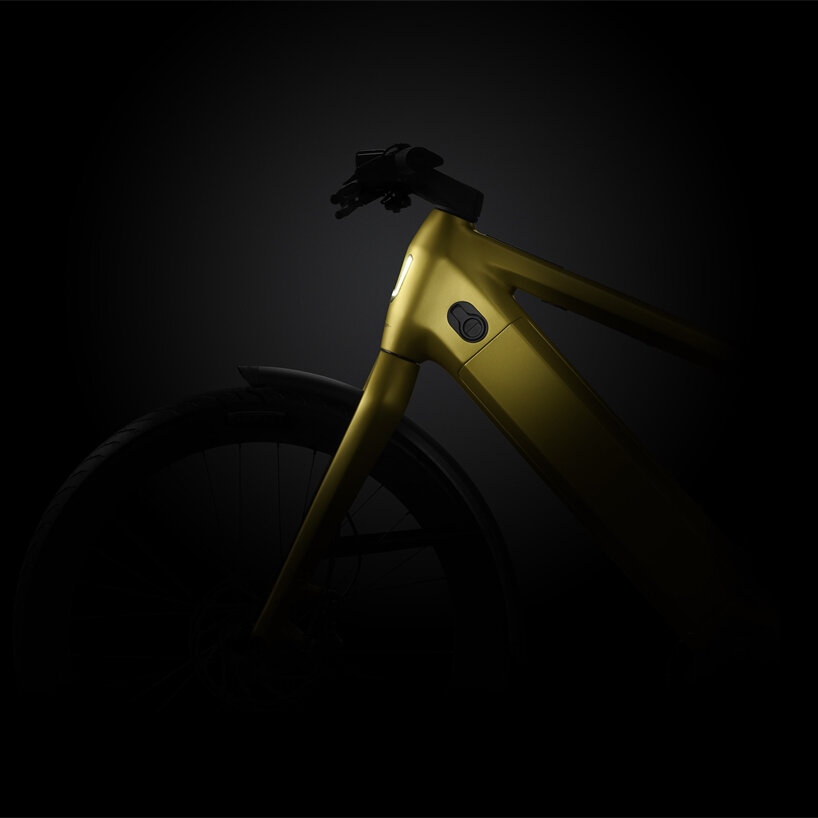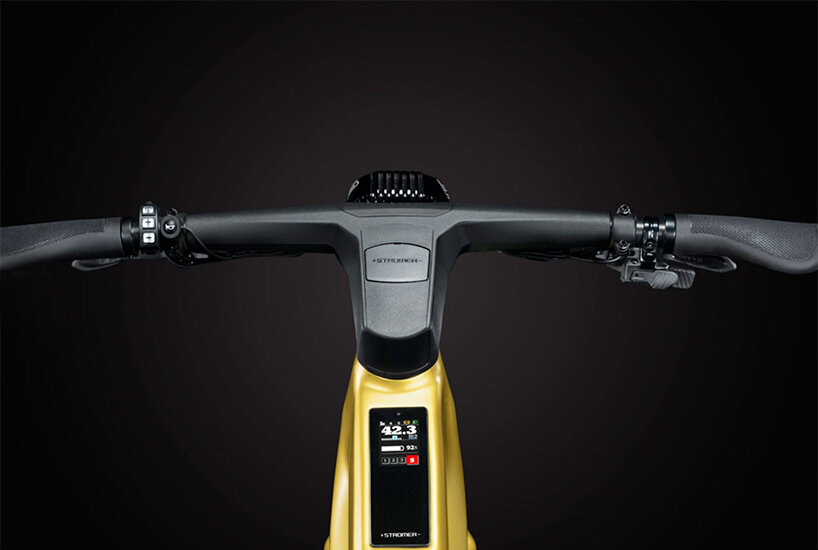 integrated digital display to track performance and pre-select a starting gear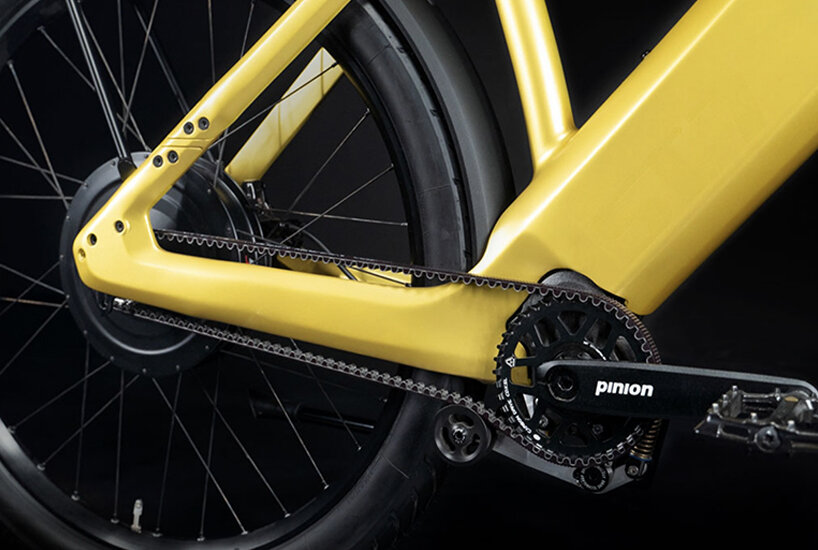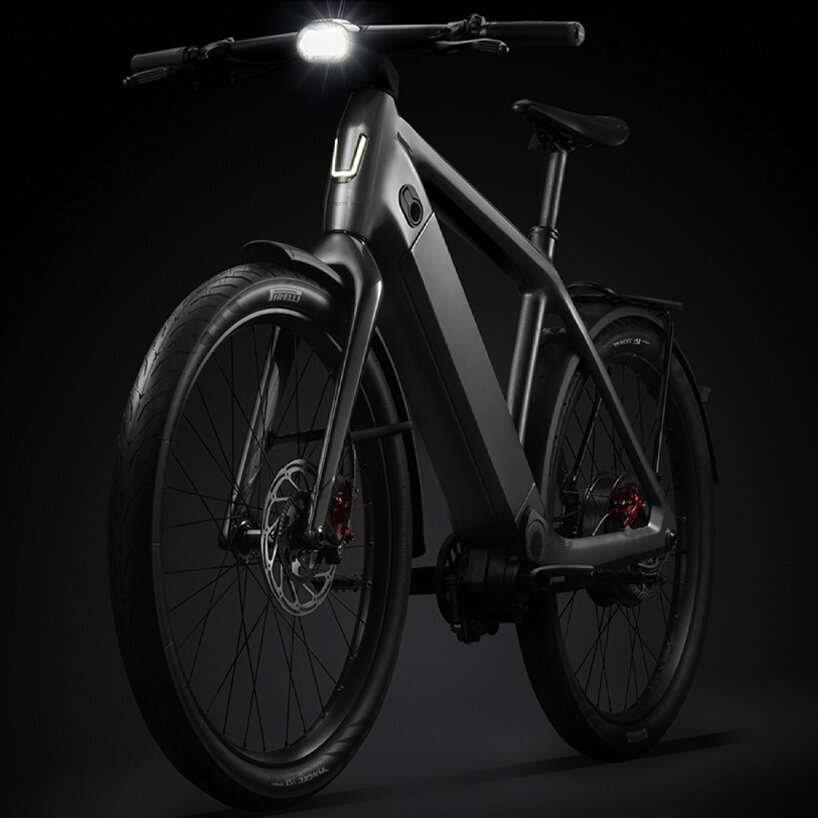 Dark Platinum ST7 launching on January 2023
project info:
name: Stromer ST7 electric bike 
motor: SYNO Sport II
range: up to 260 km 
battery capacity: 1440 Wh
shifting system: Pinion Smart.Shift