oda to craft sophisticated architecture in florida
New York-based architecture and design studio ODA takes to sunny Florida, unveiling the design of its latest residential project in Fort Lauderdale. The luxury tower will rise forty-seven stories above the city's Rio Vista neighborhood south of the New River, introducing 830 apartment units from studios to two-bedrooms.
Developed by Dependable Equities, the large, mixed-use building will take shape on 633 SE 3rd Avenue with an elevated, sophisticated design to stand out among the urban fabric. A large corner plaza with activated walkways along with ground floor retail space will further dynamize the public realm at the street-level.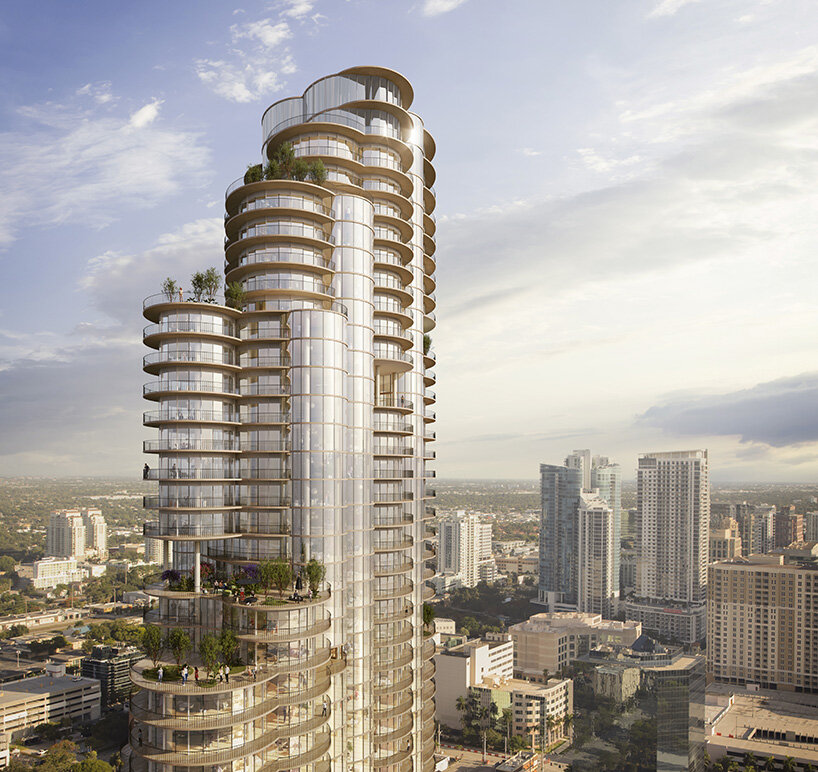 images © VERO Digital | @verodig
a tower of wrap-around balconies and roof-decks
The design team at ODA shapes its Fort Lauderdale tower as a cluster of tubular volumes. These rounded, stepping forms are carefully composed to elegantly ease the massing of the tower as it rises. With a sleek, curved glazed facade and alternating wrap-around balconies, the architecture generates a dynamic play which breaks up the massing of the building. The project will offer its residents extensive roof-deck amenities at different levels — created by setbacks and carved double height voids — all opening outward with wide open views to the city.
Eran Chen, Founder and Executive Director, ODA comments: 'Buildings at this scale house a community of people who live, work, and play from what they consider home. This new lifestyle is formed by a building that is shaped to be flexible, create strong connections and allows for diverse activities.'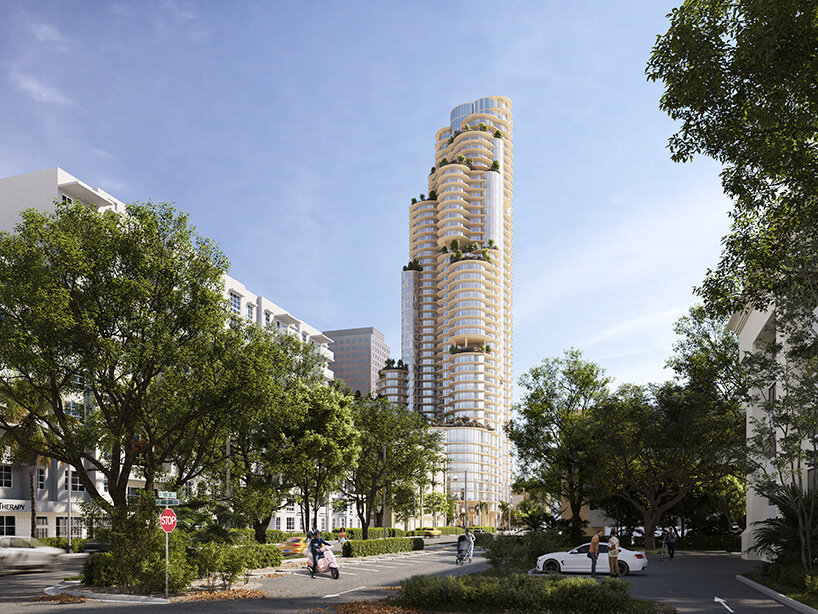 a new landmark for fort lauderdale
ODA's 633 SE 3rd Avenue project will bring both rental units and 13,000 square feet of commercial retail space to Fort Lauderdale. The tower will be elevated atop a podium, itself wrapped with residential units which continue the rounded expression. Here, a dynamic three-dimensional 'parking screen' facade further echoes the cylindrical tower design. At night, the parking facade's concave recesses will appear as a luminous and textural wall, adding to the neighborhood's atmosphere.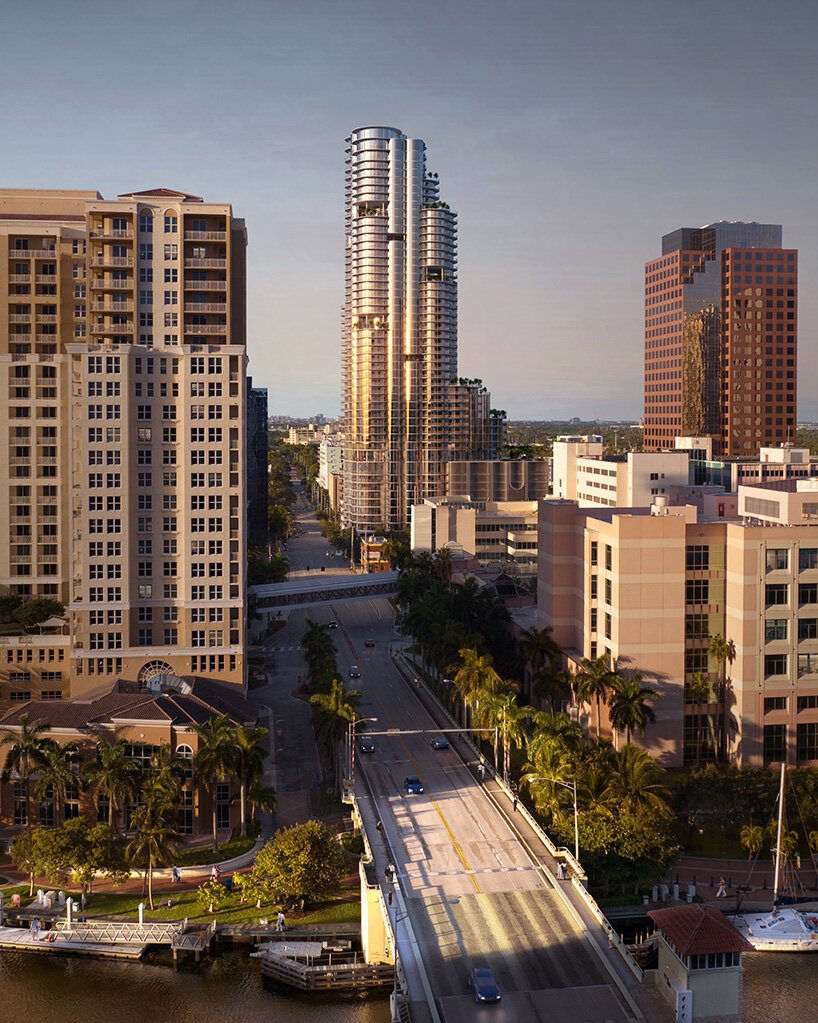 the tower will take shape as a cluster of cylindrical volumes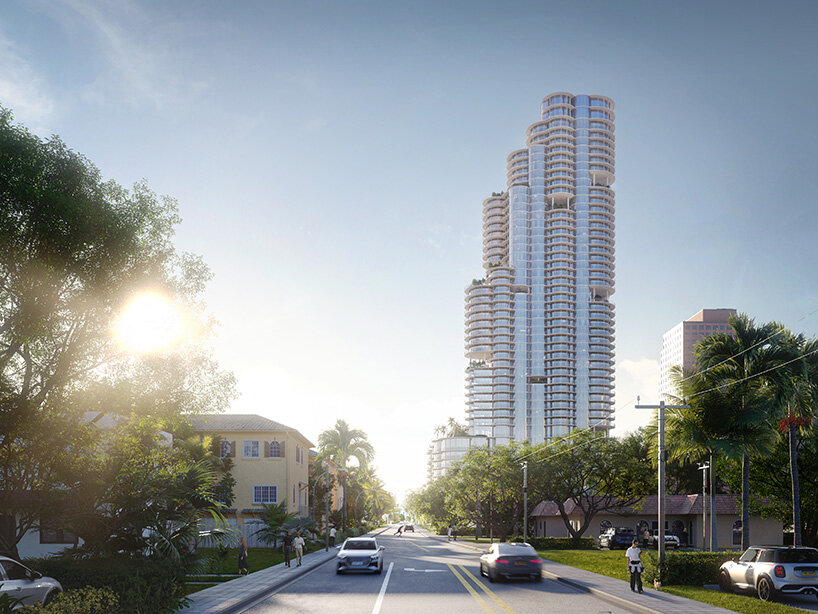 the dynamic architecture will transform the neighborhood