Tatiana Bilbao's large-scale installation at NGV
Architect Tatiana Bilbao will unveil a new large-scale installation named 'La ropa sucia se lava en casa' (Dirty clothes are washed at home) at the National Gallery of Victoria. Designed as an inaugural for the MECCA x NGV Women in Design Commission, the installation aims to promote a dialogue on unpaid domestic labour, gender, sustainability, and care, utilizing clothing as a symbol of protection. The project takes shape as a public concrete washbasin inspired by a historical communal laundry located in Hildalgo in Mexico.
Depicting the ancient and cross-cultural practice of washing (which actually means caring for a garment and, therefore, self-care), the installation is clad with large patchwork quilts sewn and created by different groups of people during public workshops held in Mexico City, Berlin, and Melbourne by Tatiana. The installation will also be decorated with drawings of communal washhouses from around the world, unveiling stories and collective memories that portray how social beliefs embrace these spaces.
designboom interviewed Tatiana Bilbao to dig deeper into the installation's symbolism and unfold the narratives behind it — see the full conversation in the video above. For the architect, the topic of laundry involves two main meanings. The garment is the first layer that protects our body, and architecture comes straight after, serving as a second layer — a means of protecting our covered body. The second meaning is the unpaid labor that is embedded in it. Through this installation, Bilbao aims to create an interpretation of a common public laundry, raising issues about caring and about spaces that are formed by dominant ideologies. 'I wanted to create a provocative installation on the topics of the time. [ ] Domestic labor goes unrecognized, it is not socialized or paid. It's tucked in the house as if it doesn't exist,' says the architect.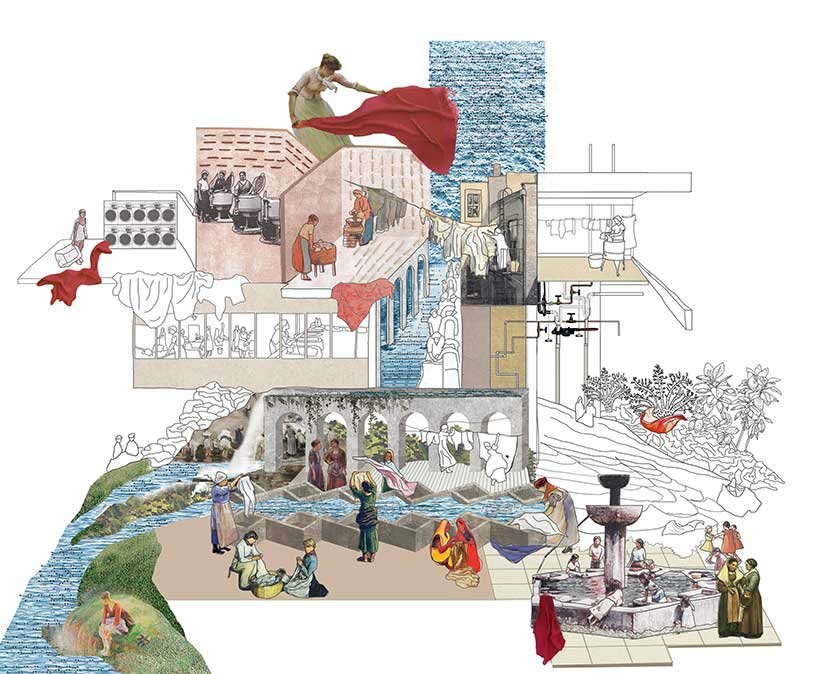 MECCA X NGV Women in Design Commission, 2022, Tatiana Bilbao, collage
Photo: Tatiana Bilbao ESTUDIO
design & architecture as powerful cultural mediums
The MECCA x NGV Women in Design Commission is a five-year series that annually invites an international female designer or architect to unveil a new work for the NGV Collection. This aims to promote gender equality across all fields and seeks to empower women and girls to follow their dreams. Tatiana Bilbao (see more here) is chosen as the inaugural commission, with a large-scale installation that blends textures, stories, and colors, and will be on display from 6 October 2022 to 29 January 2023 at NGV International. The installation is dedicated to topics of care and protection and aims to set a new path that is concentrated on community, sustainability, and ethics.
For Tatiana Bilbao, architecture can be a strong platform to lay the foundations for a society free of inequalities. 'I think that architecture has been a tool and an engine for the perpetuation of inequalities and discrimination. Our built environment is completely designed and surrendered to production. We live in a place, and in a moment where to exist, you need to produce, and everything is set up for that. But the contradictory part is that in order to produce, we must first exist. And in order to exist, we need basic things that are not recognized as things, which are the first and foremost necessary things, like, for example, to be healthy. That requires a body to be taken care of and to get the correct nutrition, a body that rests, and a shelter for protection. The cities, though, do exactly the contrary. They ask you to be as efficient as possible to make you able to work in the most efficient but irresponsible way.' 
'So I think architecture could become an engine for transformation. I don't believe that architecture can change it all, but definitely, we have to do our tasks. Architecture can create a platform for that change to happen. In the past, it has been the medium to prevent this, but now it's time to reverse it using the same tools. The cities need to change profoundly and recognize domestic labor giving it a sort of value. Architecture can turn our enviroment into a platform for care and set reproductive labor at its core,' shares the architect.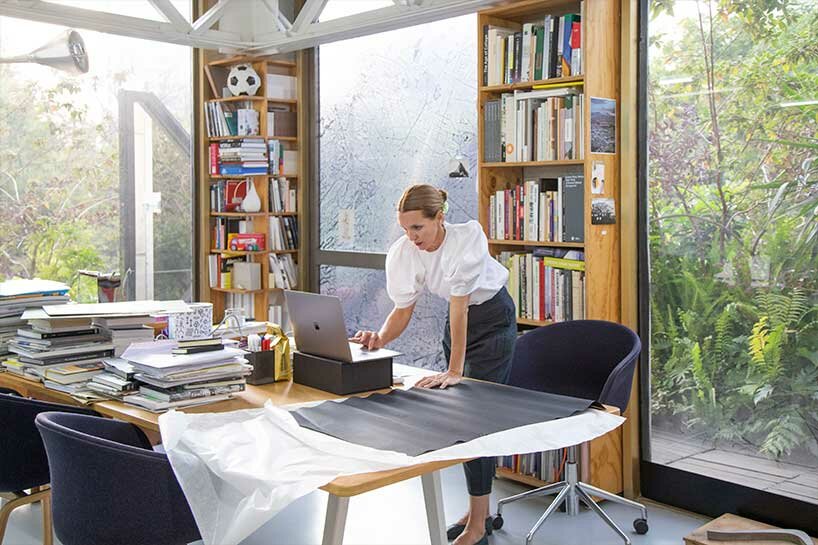 Tatiana Bilbao at her studio in Mexico
'The ongoing Women in Design Commission will highlight the ground-breaking work of women in this field from Australia and around the world, as well as strengthening the NGV Collection for future generations. We are grateful to MECCA for their visionary support of this Australian-first initiative and commend their continued mission to elevate and empower women in the creative industries.' said Tony Ellwood AM, Director, NGV.
'Tatiana Bilbao's is a compelling voice from outside of the traditional canon of architecture, offering a unique perspective on both its history and its future. A woman from North America, an advocate, and a spokesperson for change, Bilbao creates work that is as intellectually rigorous as it is visually dynamic'.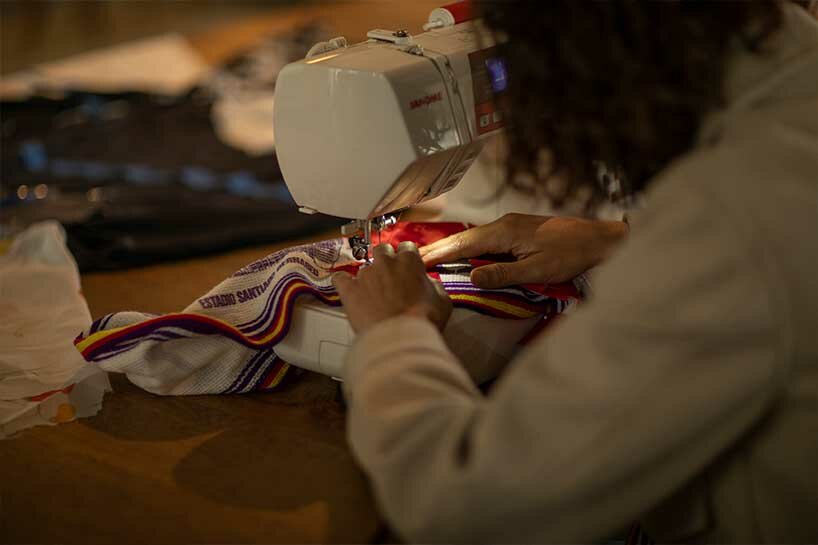 during the workshops, people gathered garments, sewed them, and created quilts of different textures and colors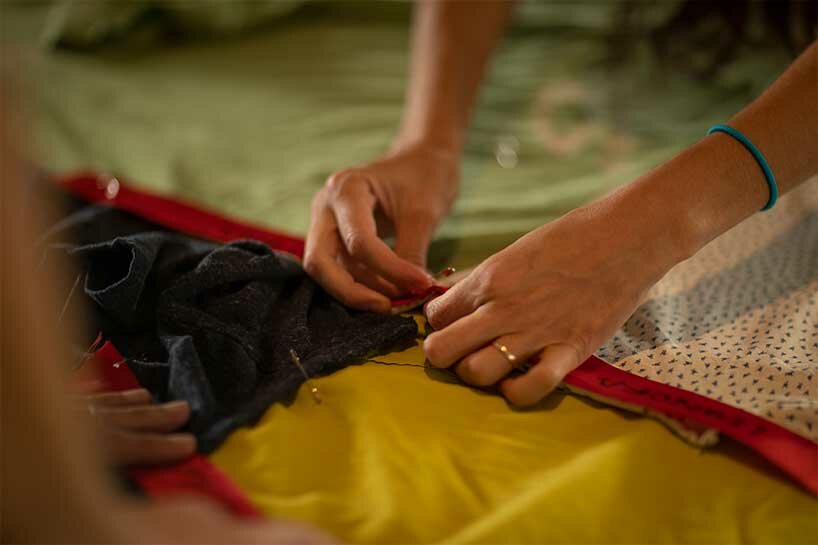 the washhouse is translated as a place to take care of a garment and, therefore, take care of yourself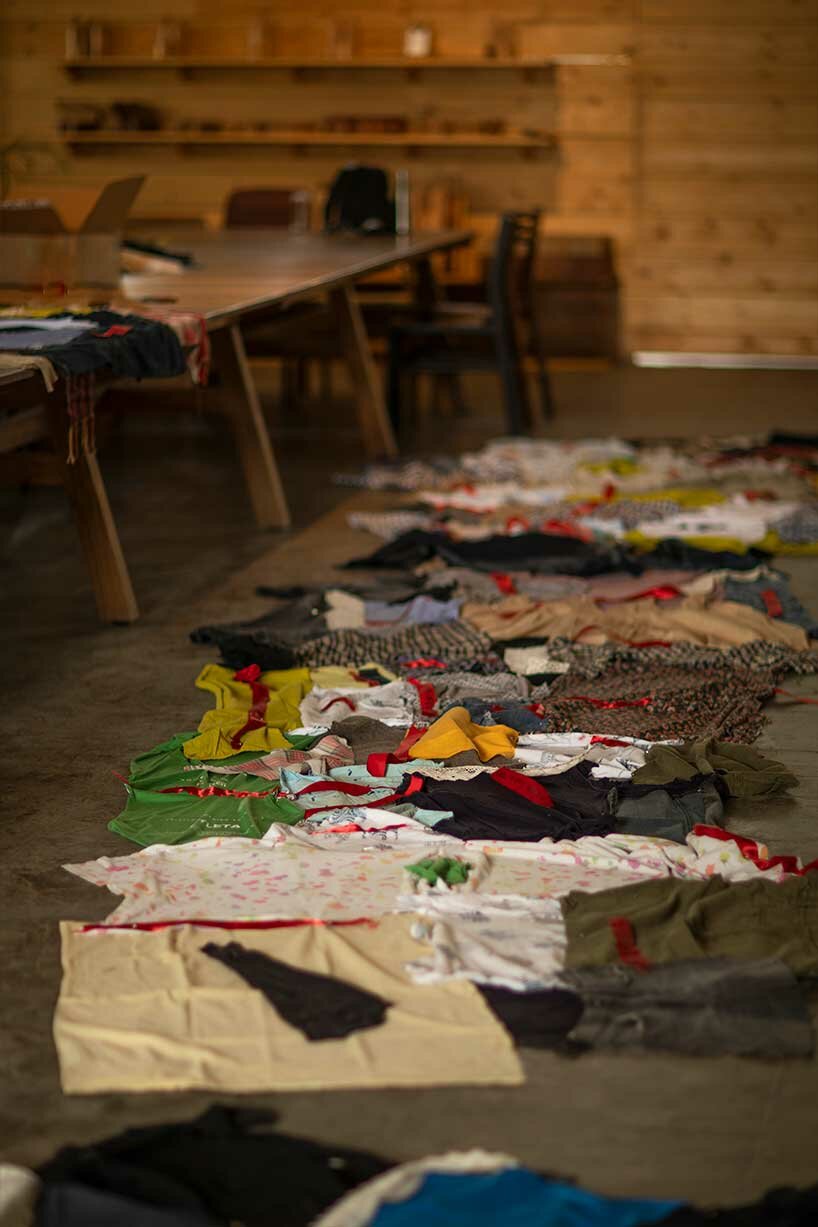 blending various textures, colors, and memories, building up a series of narratives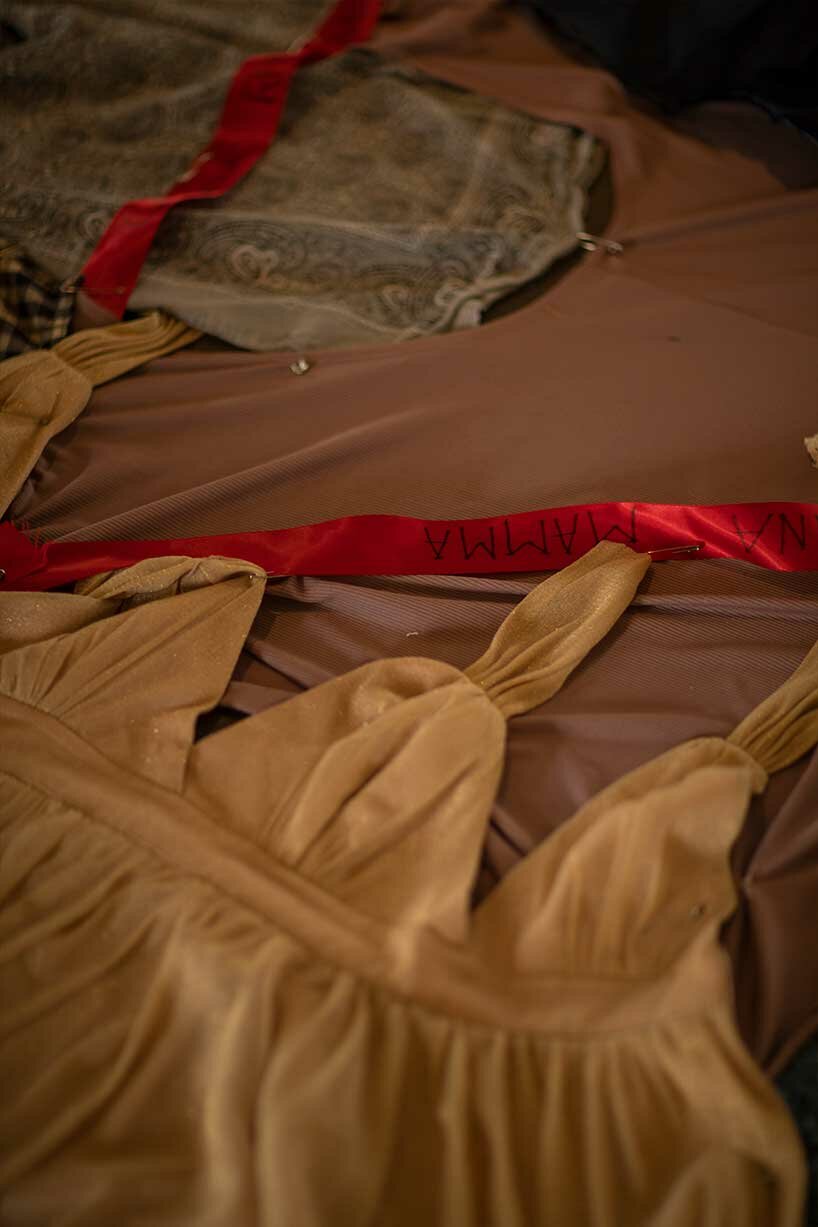 creating a dialogue about the meaning of each piece of garment, what it means to the owner, what it reminds — if there's a meaning behind it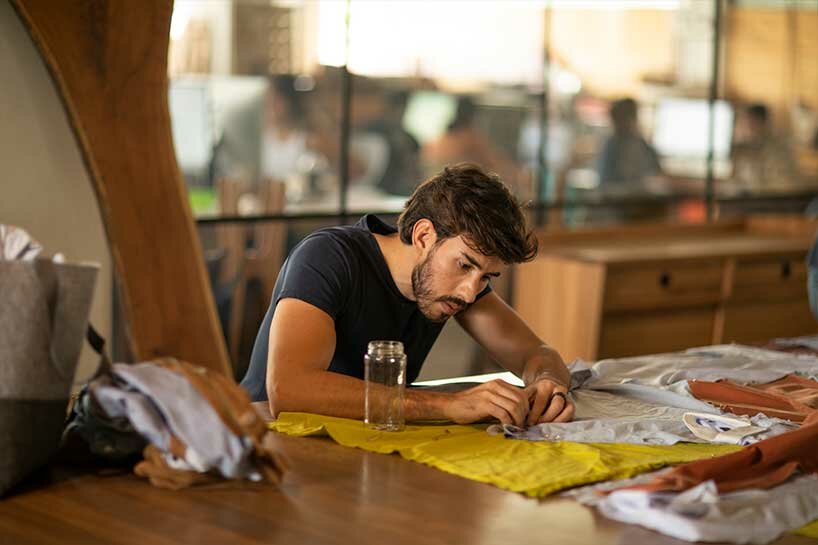 women and men, young and old, participated in these workshops delivered by the architect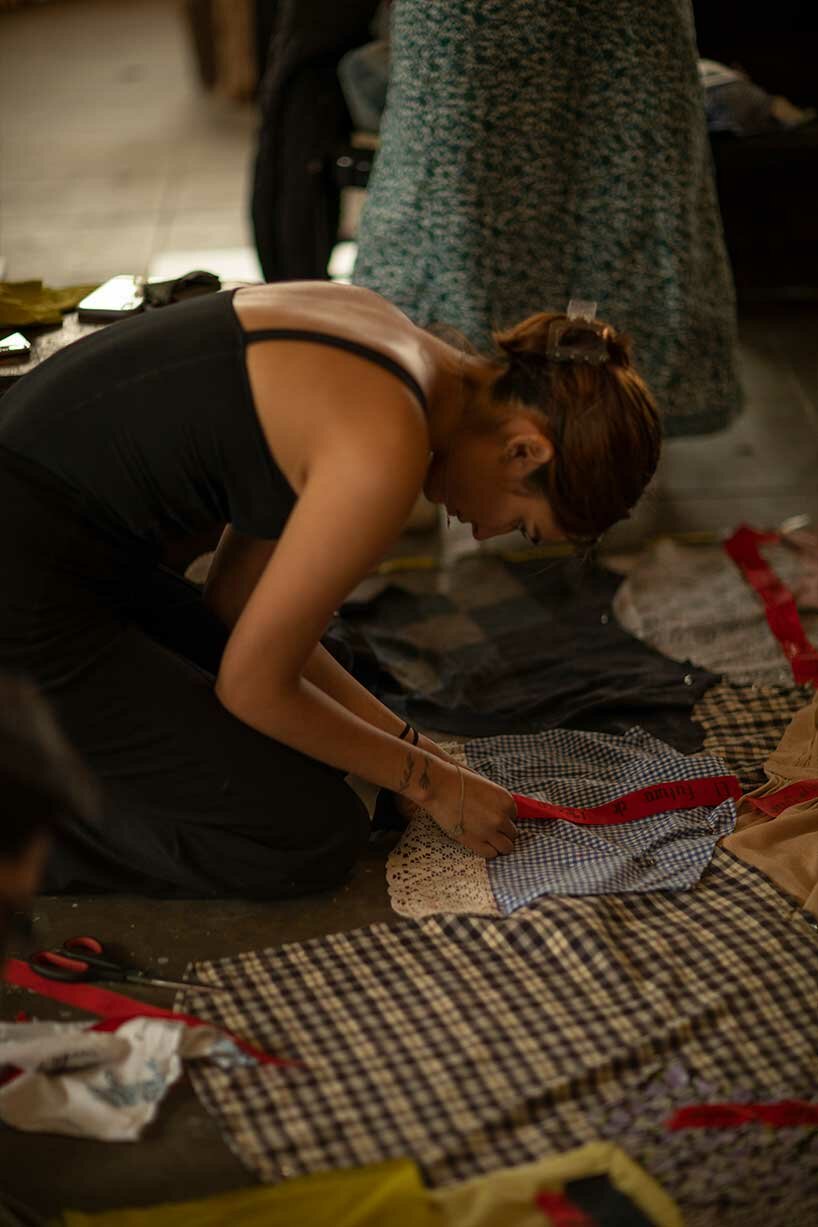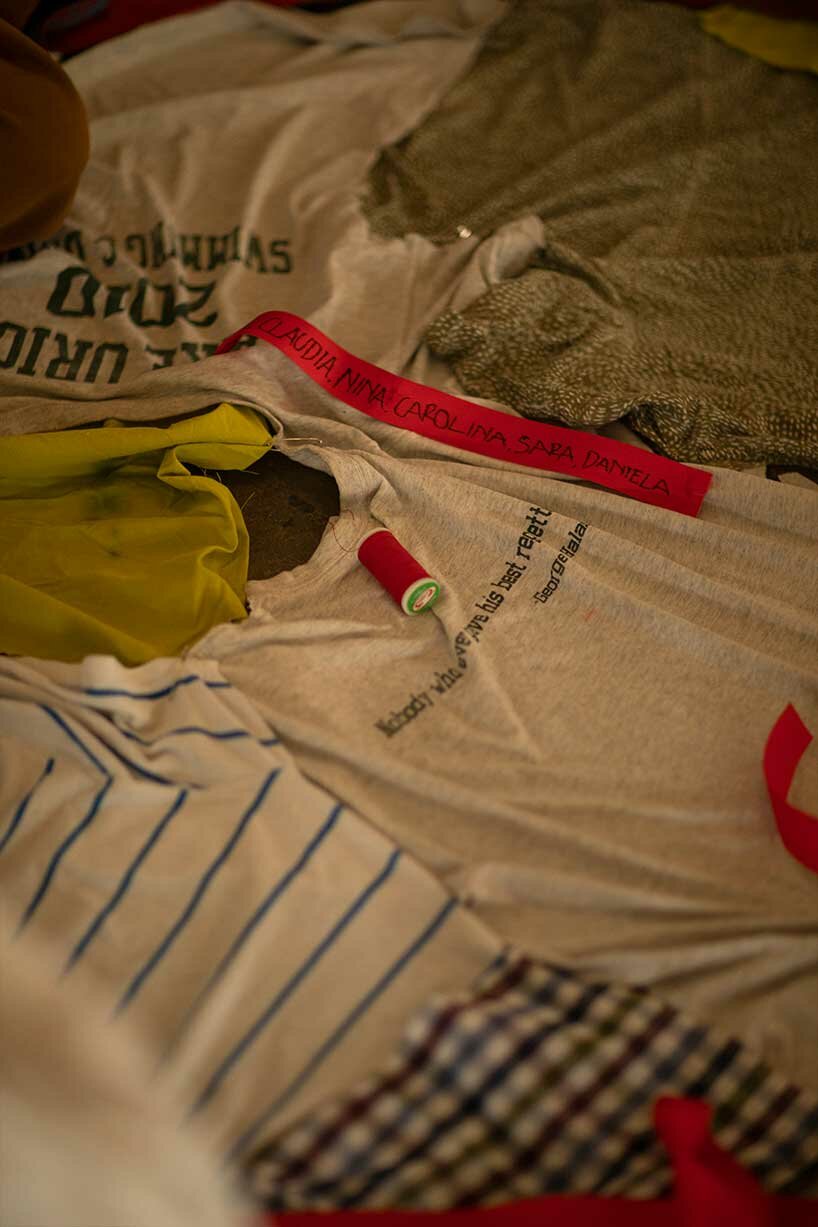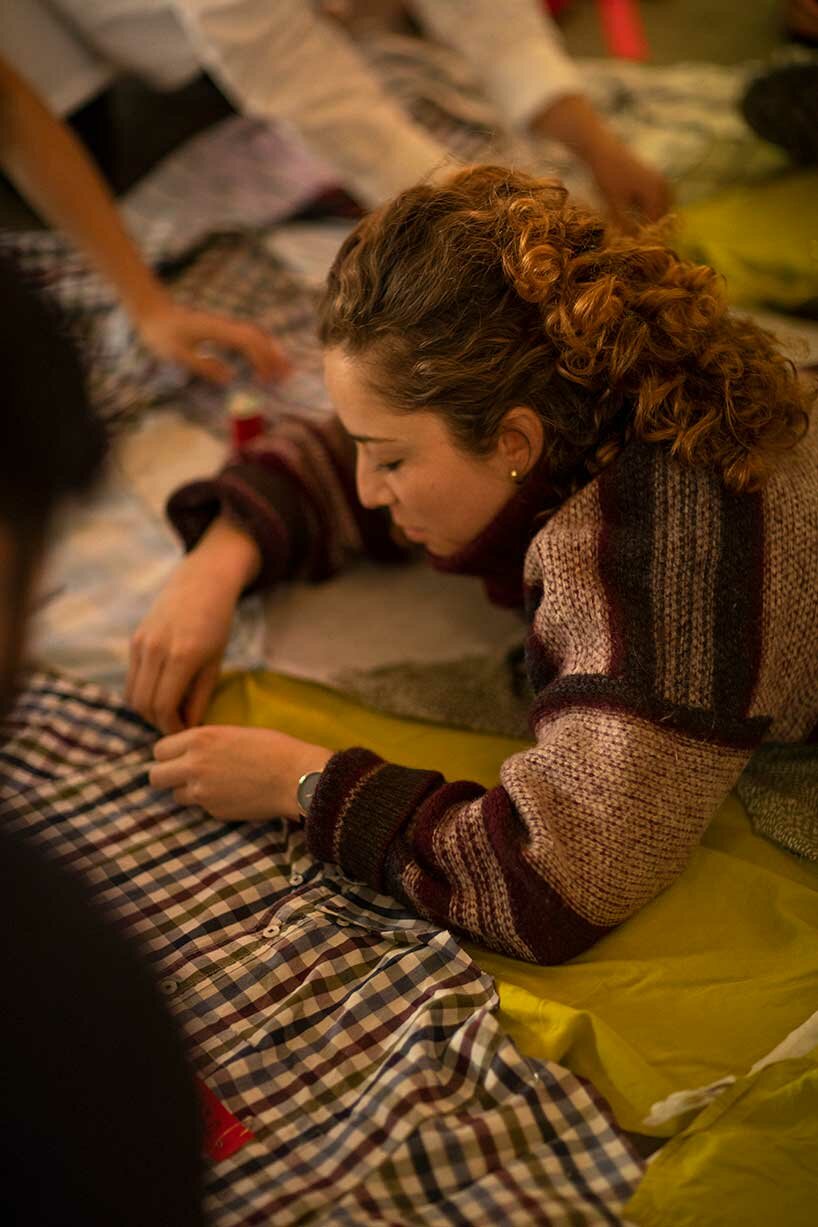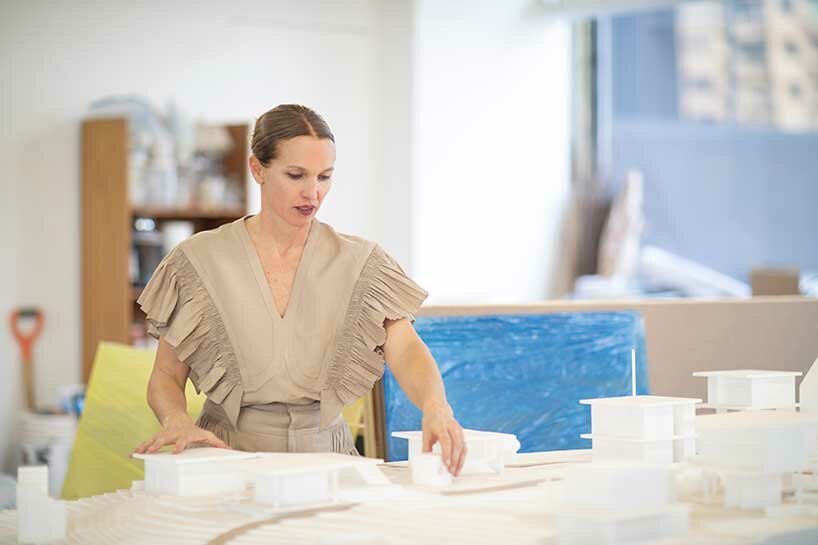 project info:
name of the installation: La ropa sucia se lava en casa (Dirty clothes are washed at home)
architect: Tatiana Bilbao ESTUDIO
event: MECCA x NGV Women in Design Commission
dates: 6 October 2022 – 29 January 2023
location: NGV International, St Kilda Road, Melbourne
christina petridou I designboom
sep 08, 2022