'The Shipping Box Bag': from mundane to mode 
Known for his often humorous creations, designer Nik Bentel presents 'The Shipping Box Bag,' a vegan leather handbag inspired by your average cardboard box. This project follows the excitement of last summer's 'The Pasta Bag,' which sold out in less than a minute and has been reselling online for $1000.
As with his previous works, the goal here 'is to inspire a bit of thought and reflection on being able to create something exciting from the mundane,' writes Bentel. The product is launching for $190 as a limited edition of 200 units. Once sold out, the designer won't be making new ones.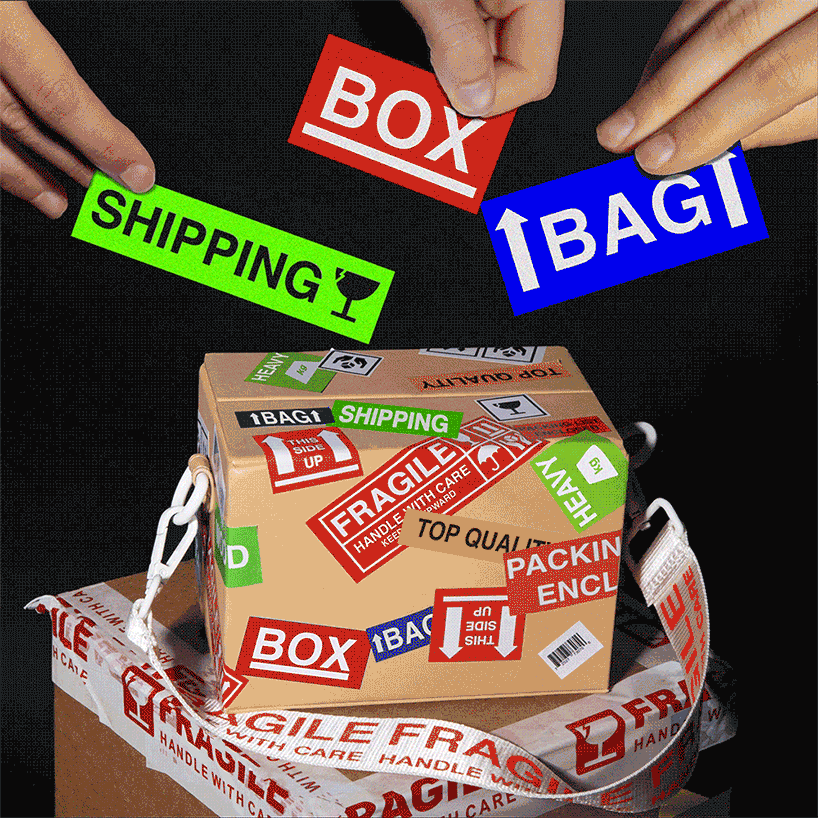 The Shipping Box Bag
limited-edition, vegan leather handbag launching on july 10
Bentel (see more here) came up with the handbag idea while opening cardboard box deliveries. 'Why not try reimagining the shipping box's purpose into something a little more exciting?' he comments. Measuring 4"x 4"x 6″, the handbag is made from vegan leather and has a four-fold magnetic opening flap that opens just like an average cardboard box.
Moreover, users can choose from two designs: they can either purchase a bag with pre-printed UV stickers or a blank one fitted with a pack of vinyl stickers so they can customize it however they like.
'The Shipping Box Bag' is the 8th project of a series of storytelling products to be released sequentially every few weeks. Bentel will sell it on his website, which goes live on July 21st at 10 am EST.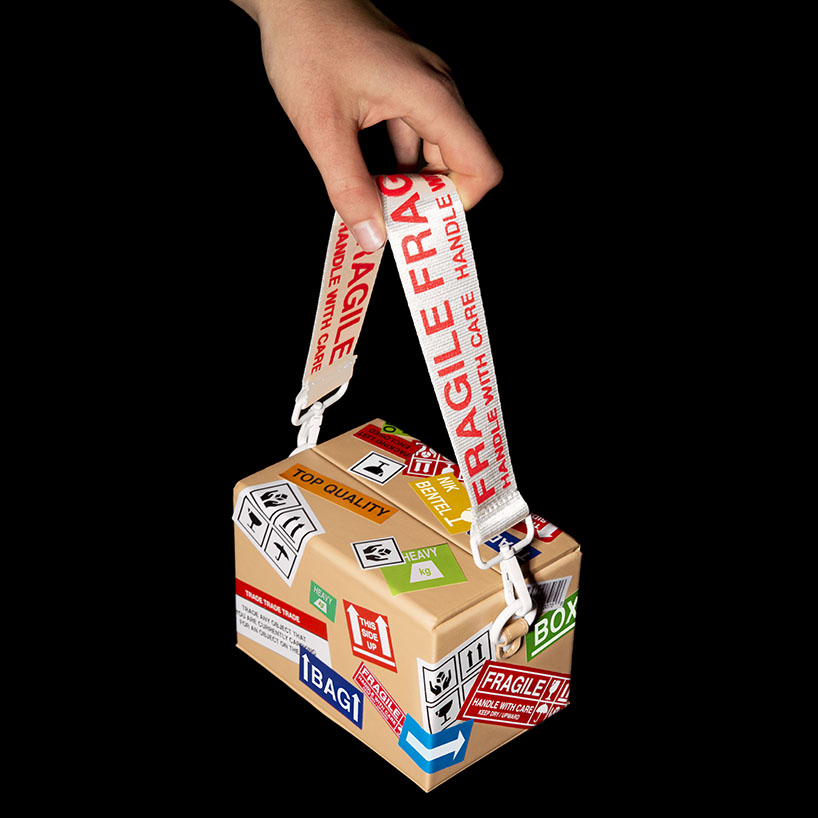 the handbag will be sold as a limited edition of 200 units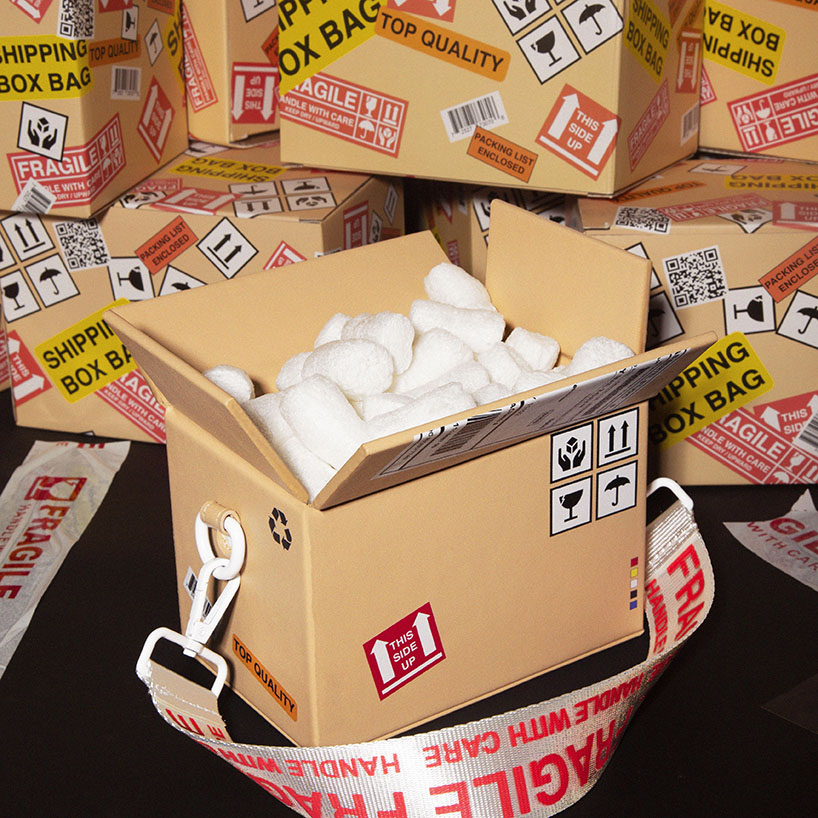 four leather flaps close up thanks to embedded magnets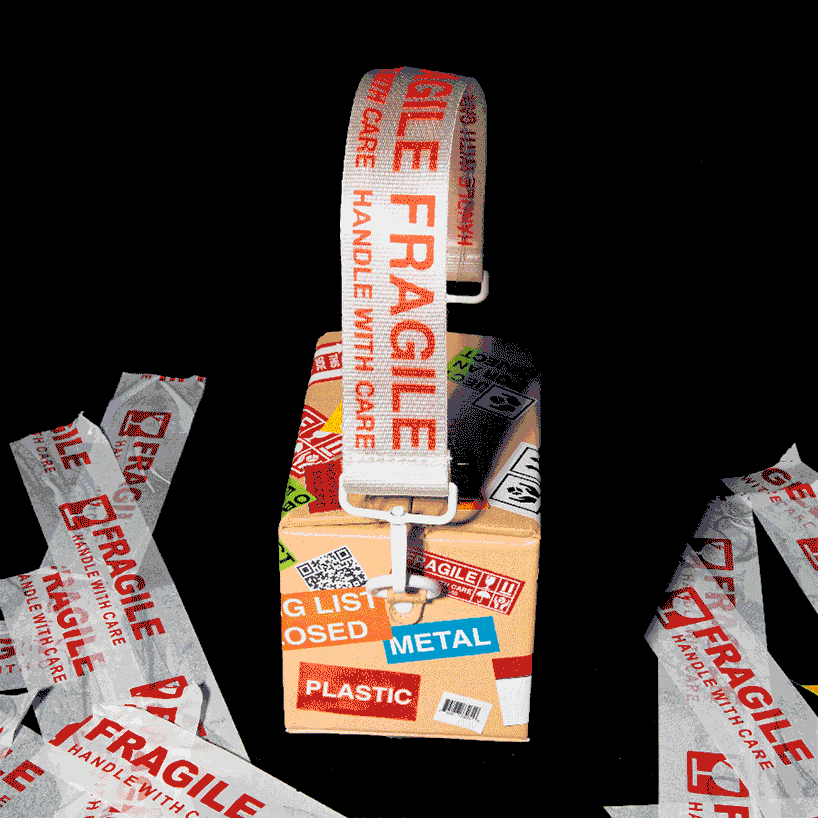 the bag is made from vegan leather