capturing the vast coastline of chile
Architects Umberto Bonomo and Felipe Alarcón has built this so-called LBS House, a weekend dwelling embedded into the otherwise untouched nature of Chile. The concrete house is sited along the remote cliffs of Tunquén, a coastal area directly west of Santiago, and commands a sweeping vista across the rugged terrain and Pacific Ocean beyond.
To best capture the vastness of the landscape, the cinder block house integrates a continuous balcony that floats over the sloping cliff — the architects note that they aimed to create a certain vertigo, harnessing the steepness of the site to instill this emotion in the occupants.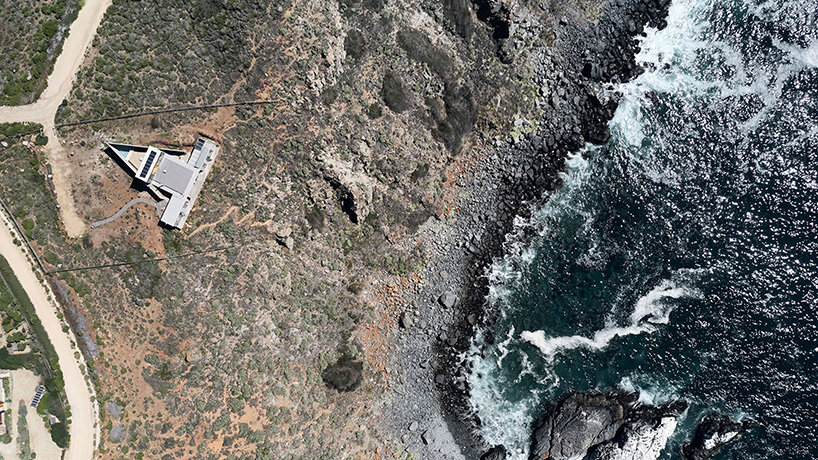 images © Cristóbal Palma | @estudiopalma
the triangular courtyard
The LBS House is tucked in front of a cinder block screen, creating an intimate, triangular rear patio and pool. With this sliver oasis, Felipe Alarcón (see here) and Umberto Bonomo (see here) allow the occupants a respite from the vastness of the rugged natural surroundings. These two walls are likened to 'the keel of a ship, breaking the strong and cold wind coming from the south.' From this protected patio, occupants can gaze through the house and its wide, full-height glazing and toward the framed ocean beyond.
A second-level volume appears to float above the two cinder block walls of triangular courtyard, enhancing the symmetry and capping the frame of the postcard views.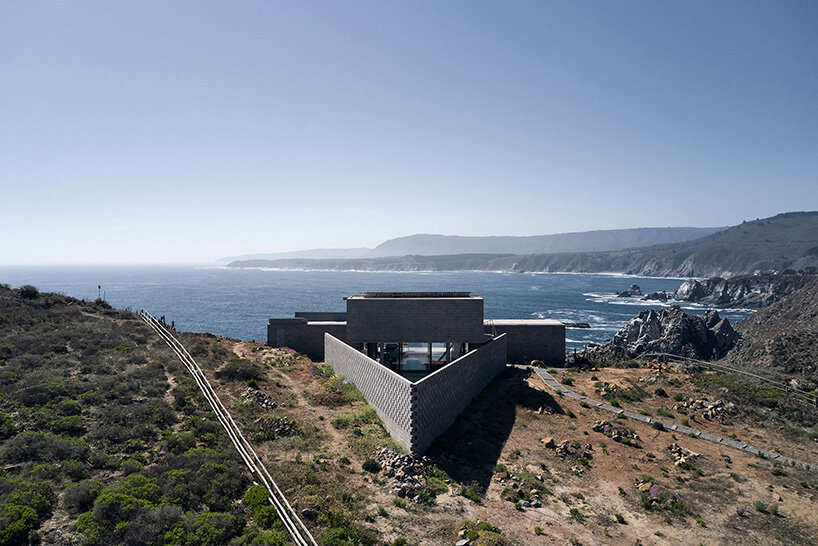 LBS HOUSE: celebrating roughness
The ground floor of the LBS House hosts the majority of its programming. The social areas — kitchen, dining, and living spaces — are located in the center of the dwelling directly in front of the courtyard. This open space is flanked on either side by a bedroom suite and bathroom. An exterior stair leads to the floating volume overhead, which is finished in warm timber along its interior. Through sliding glass doors, this warm room opens onto a large, open-air terrace.
The Chile-based architects comment on the materiality of their LBS House: 'The stone material of the prefabricated concrete blocks, with its porosity and roughness, will allow the climate and time to incorporate this building into the landscape, allowing the passage of time and the natural environment to provide a finish that architecture can only expect.'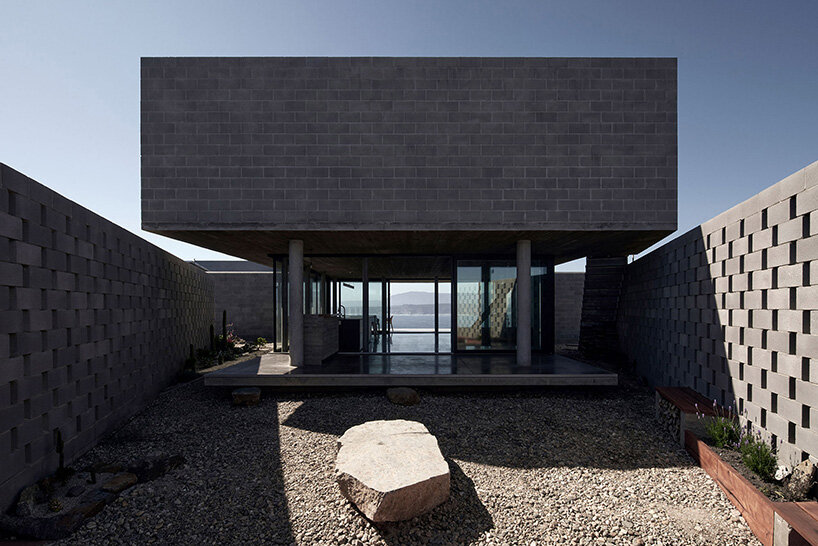 from the rear patio, occupants can view through the house and toward the pacific ocean beyond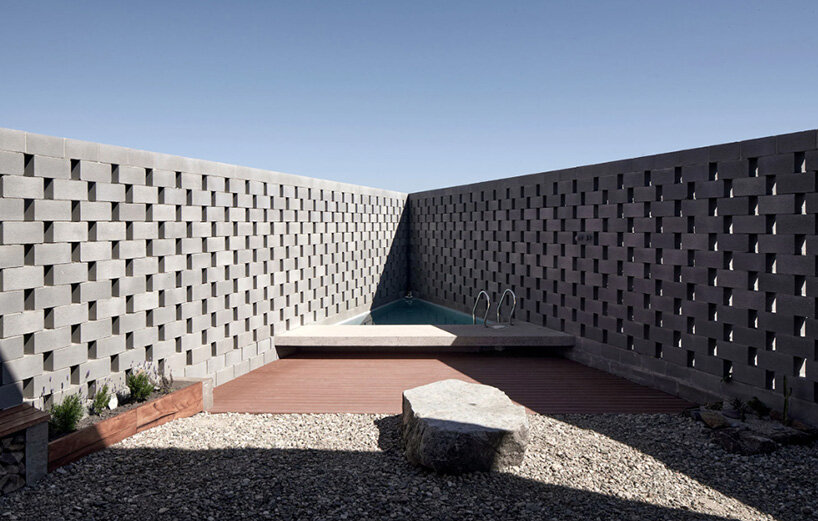 the V-shaped, cinder block walls define a courtyard and triangular pool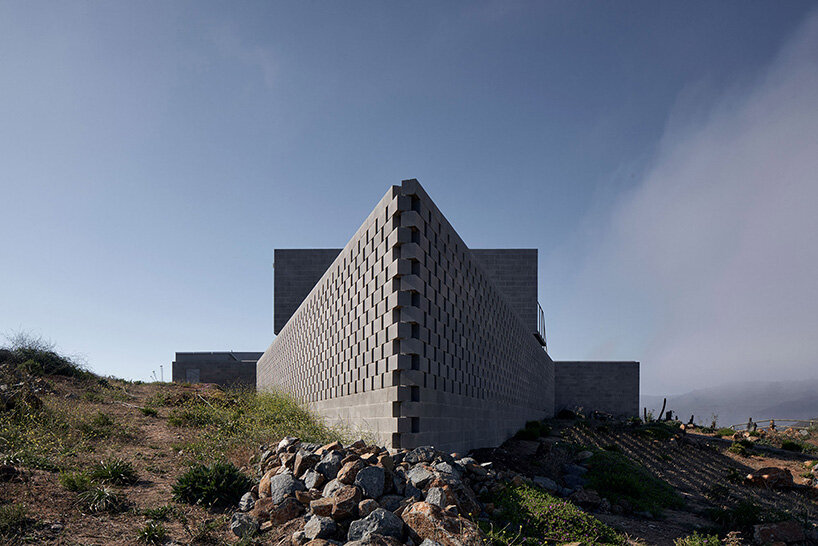 like the 'keel of a ship,' the walls break the strong southern winds