TOASt designs flexible lodging facilities in tokyo
Between the commercial area of ​​Shibuya and the residential area of ​​Shoto in Tokyo, architecture practice TOASt has completed a hotel renovation. The building comprises five levels in total, but the restoration took place in three of them. The aim of the project was to form flexible spaces for accommodation that also promotes interaction through other activities. Although the existing building is decorated in a Western style, the architects decided to add some so-called Japanese accents to the final composition, fusing them with a modern twist.
To achieve these requirements, the design team opted for a layout that centers around a hall, setting the bedrooms on the perimeter of the house. By doing so, a lot of space is freed up at the core of the apartment, all the while fulfilling the requirements for privacy in the bedrooms.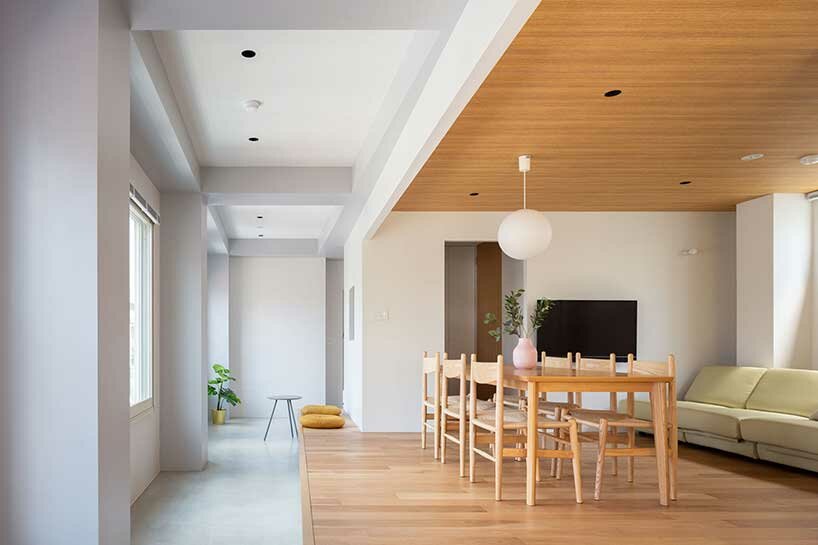 all images by Jumpei Suzuki
modular elements form a flexible living space 
The building is located near downtown Shibuya, however, 'it is a place where you can feel the atmosphere of a quiet residential area in Shoto,' shares TOASt.The architects converted three floors of the five-story building into small lodging facilities that resemble 'Minpaku' accommodation — private residences temporarily taking lodgers for a short period of time.
Apart from the practical function of the sleepover, the design team aimed to encourage a more collective experience during the stay. This is achieved through the arrangement of the spaces. An extensive flexible room invites guests to gather and engage in various activities, such as cooking or working, but also gives the opportunity for privacy and tranquility. Sliding doors and modular walls can transform the apartment into a single-room space if and when desired. 
Although the existing building is decorated in a Western style, it is a hotel mainly intended for use by inbound tourists. For this reason, the design team sought to maintain some traditional Japanese elements seen in a local house, such as 'engawa,' and 'shikiri', but merge them with a more modern touch. 'Rather than using the above expressions, I intended to provide an experience of the Japanese-style space inherent in the composition,' commented the architects.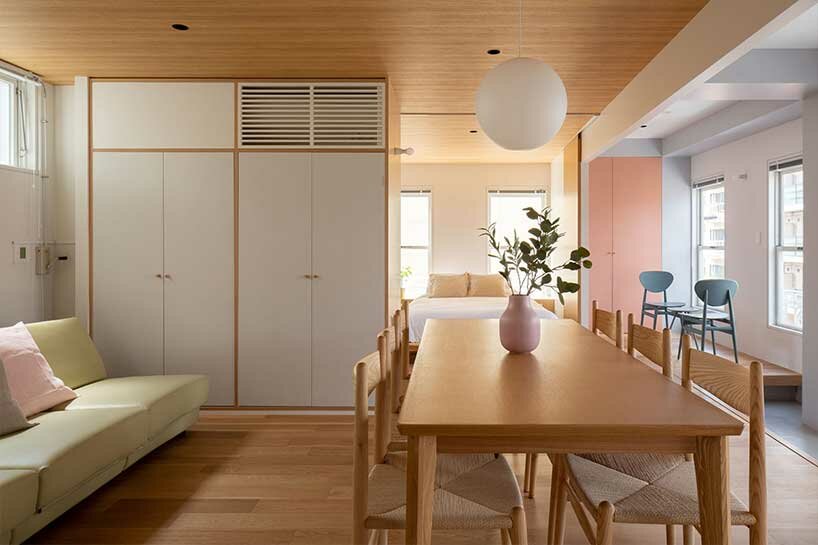 combining traditional Japanese-style elements with a modern twist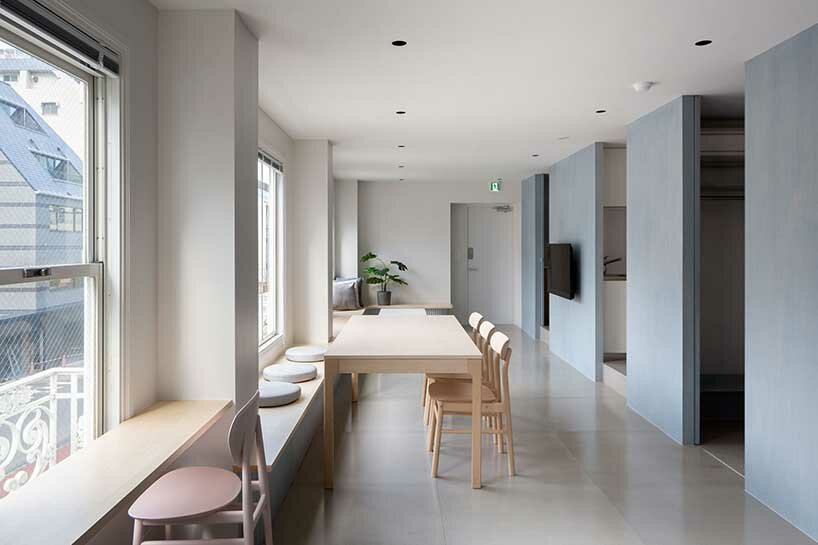 encouraging interaction between the renters