WATCHES in times of smartphones AT THE DAAILY BAR
Giovanni Moro, industrial designer and co-founder of Italian watch brand UNIMATIC, talks to designboom about all things time at the DAAily bar during Milan Design Week 2022. During our conversation, Moro addresses the question on everyone's mind: Why do people continue to buy wristwatches when they are no longer a necessity due to smartphones? Until a few decades ago, the course of our social and professional lives depended largely on watches and their ability to tell time. In the age of smartphones, people are naturally moving away from using wristwatches. Yet, sales of both vintage and new watches are climbing as more and more people are rediscovering their value.'In 2021, the traditional, old school watch-making industry was a $49 billion market, and even with smartphones and smart watches it's growing at 2.5%. It's something that you cannot just dismiss and consider as 'old stuff'. Also, about 23% of smart watch users still have a second ,traditional watch, and 20% of buyers consider watch buying as an investment,' explains Moro.
'On a deeper level, objects, as per Baudrillard, carry a symbolic meaning. In a way, you could tell humankind's history just by going through the objects that different eras have produced. Watches, to me, can be interpreted as a multifaceted prism in which you have different layers of meaning. Everybody can look at them from different angles and focus on specific qualities that they have. Beyond business, when I ask myself, why I'm passionate about watches and not coffee tables or chairs for example, there is a number of elements that come together. One reason is the human struggle to measure time. 5,000 years ago you had the Egyptian obelisk and people trying to measure time with the shadow that the obelisk casted on the ground. Then this evolved into sun dials, hourglasses and then clocks powered by candles and water. Until, at some point, humankind was able to come up with a proper technology to measure time, and this was a way to bend and tame the laws of physics in a way. It's an achievement for humanity, and it also feels like a blink of an eye of order in the complete chaos of the universe. Someone like me, and thankfully many others, cannot help but be fascinated by this. That we can come up with these wheels and springs that obey the laws of physics but can show time to us. I would say it's a quest for order. Another thing to consider is that time is politically democratic and widely accepted, meaning that no matter whether you care about watches or not, you still have to be on time. Time moves the same way for the beautiful, for the ugly, for the poor, for the rich, for everyone.'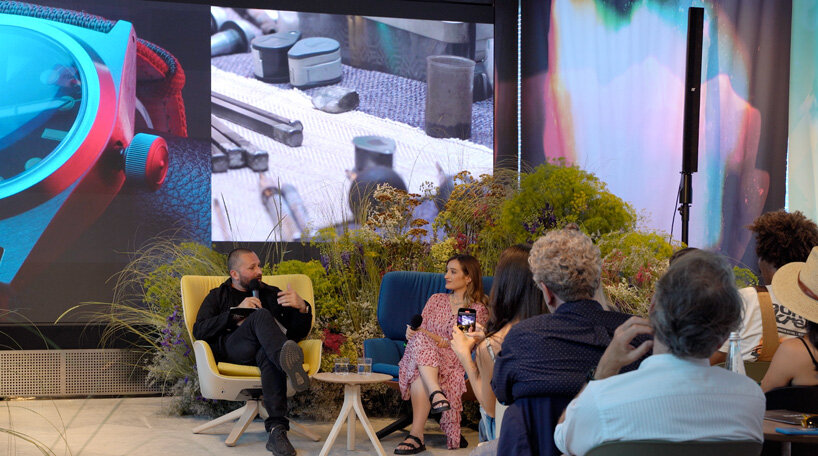 Giovanni Moro in conversation with designboom's Sofia Lekka Angelopoulou | image © designboom
UNIMATIC's GIOVANNI MORO IN CONVERSATION WITH DESIGNBOOM
Giovanni Moro founded UNIMATIC together with Simone Nunziato in 2015. Born out of their passion for vintage and contemporary timepieces, the Milanese brand releases limited-edition pieces that combine a minimalist design language with the latest technical specifications. UNIMATIC introduced its first design, 'Modello Uno', as a professional diver watch with minimal semantic elements that have become part of its distinct graphic design language. Since then, the company has released three more classic models in its permanent series of timeless pieces that exemplify the true UNIMATIC aesthetic and experience. In addition, the pair has collaborated with designers and companies to release limited-edition collections that hybridize the brand's DNA.
'What we've done since the very beginning is try to deconstruct and later reassemble in meaningful ways. When doing so, we aim to hybridize the brand's DNA and our basic concept, which in our opinion must stay there, with somebody else,' notes Moro while discussing UNIMATIC's approach to collaborations. 'We started with Colette, which was our first retailer, with a unique edition of only 50 pieces just for them. After this, many others piled up organically, and besides business, from a human perspective, that is the most exciting thing. Since the very beginning we were able to connect to a number of people that seemed so far and completely unreachable. From avant-garde Japanese designer Mihara Yasuhiro, to UNDEFEATED, NASA, Louisaviaroma, Norwegian Rain, and so on and so forth. We have a vast panel of collaborations and all of them are part of the effort to hybridize our DNA with something new and something different. Of course, at the same time we have our own seasonal collections in which we pick a theme and try, drop by drop, to refinish and polish the outcome, and possibly come up with something that people will enjoy as much as we did when designing it.' Watch the Live TALK in full on the video above.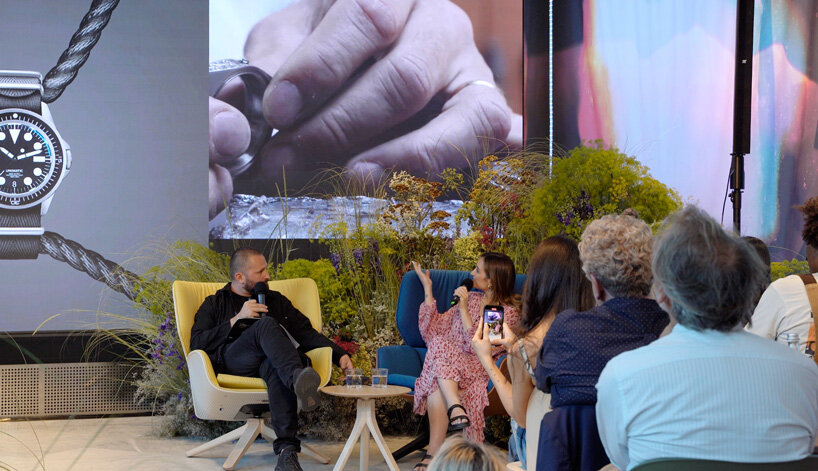 image © designboom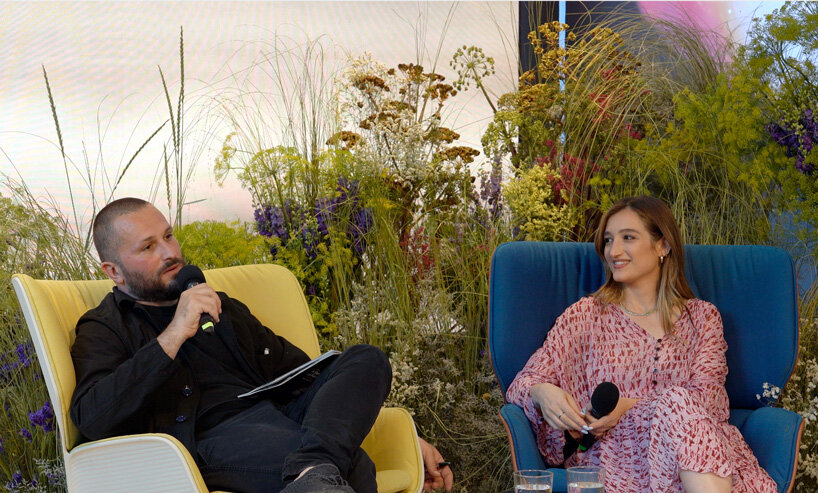 image © designboom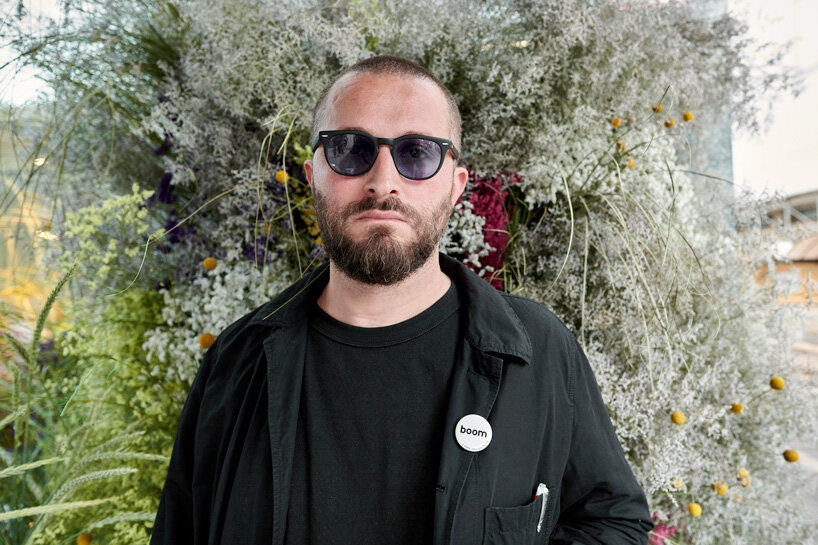 Giovanni Moro | image © designboom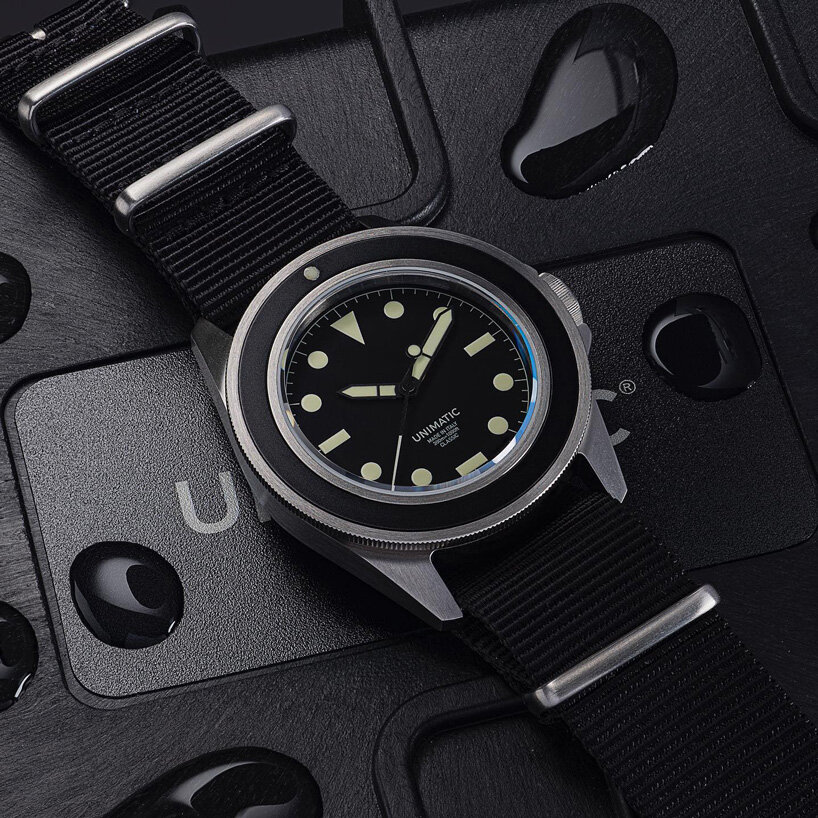 Modello Uno Classic | image courtesy of UNIMATIC