vanquish yachts launches the vq11 sports line
Vanquish Yachts introduces the VQ11 Sports Line, a luxury-finished water scooter that combines effortless steering with top-rated technology and comfort. Shaped like a mini yacht with a jet ski at its center, the model serves as a tender to the brand's 18-seater VQ58.
'Pure power, serious stability, and maximum maneuverability make the VQ11 ideal for fun-filled jaunts in proximity to the mothership. Try wakeboarding, water-skiing, or spirit yourself and your guests to a restaurant in a jiffy – the watercraft can carry up to three people in uncompromising Vanquish luxury,' writes the company.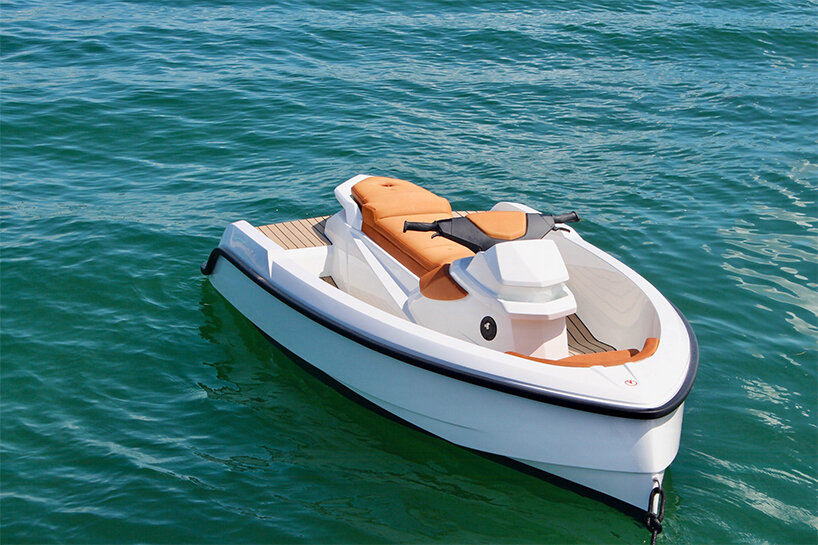 all images courtesy of Vanquish 
luxury-finished three-seater with a top speed of up to 50 knots
The VQ11 Sports Line (see more here) spans 3.32m in length and boasts a 1.6m beam and a 20cm draught. Power-wise, it runs on a Rotax 170hp with jet drive and a 50L tank, enabling users to speed off at up to 50 knots. 'You may have to practice a little before making 90-degree moves at these kinds of speeds, but after an hour getting used to the G-force you'll know exactly why people love the VQ11 so much,' notes Vanquish Yachts.
The distinctive three-seater design, available in white or dark blue finishing, was developed jointly with Guido de Groot, a Netherland-based studio that specializes in modeling Superyacht interiors and exteriors.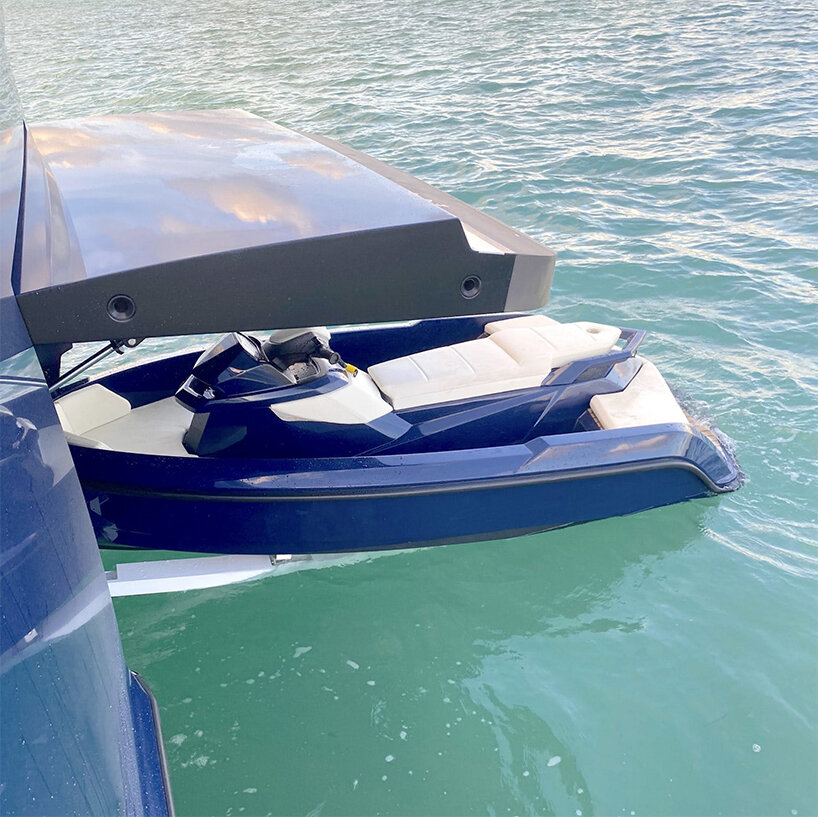 VQ11 Sports Line serves as a tender to the 18-seater VQ58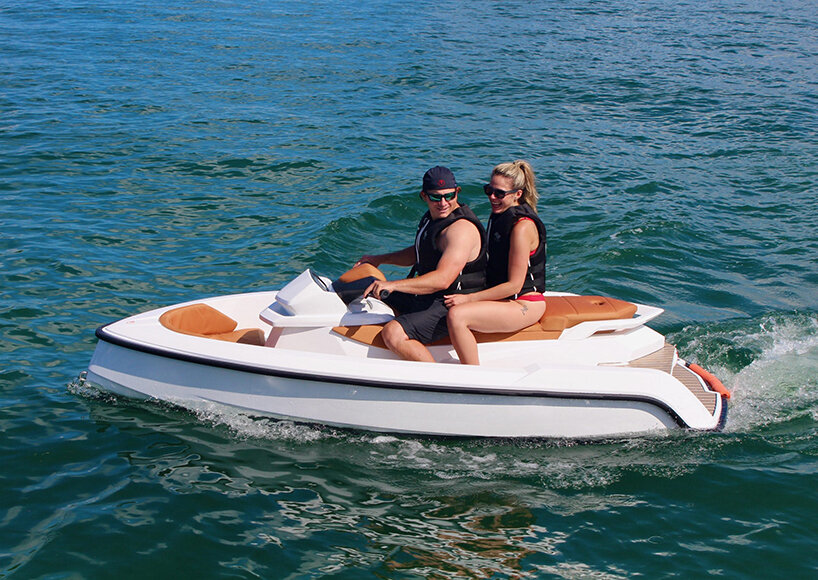 the water scooter can hold up to three people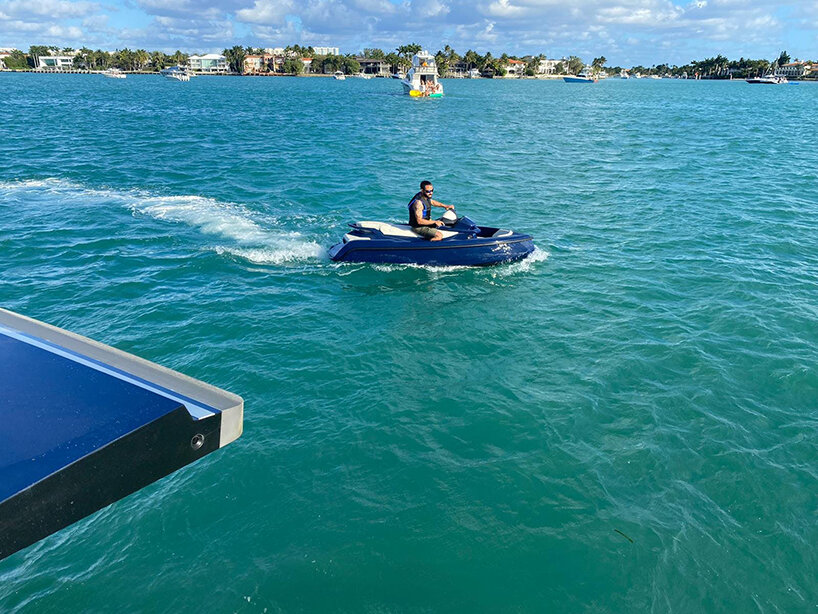 packed with a Rotax 170hp with jet drive
project info:
name: VQ11 Sports Line
capacity: 3 people 
top speed: up to 50 knots
engine: Rotax 170hp with jet drive
length: 3.32m 
beam: 1.6m
draught: 20cm